Arteriors had the to chance to pick designer Jeff Trotter's brain to learn more about the inspiration for his stunning window design at Arteriors Los Angeles Showroom for this year's LCDQ Legends 2017 event "Your True Colors"...
Can you speak more to the theme of "Parisian Modern Meets California Cool"?
The name of my window is Surfing the Seine. I've always loved Paris, and I'm often inspired by the city's old word architecture and it's refined attention to interior detail. Those spaces are even more compelling to me when a juxtaposition between architectural opulence and restrained, tailored, interior furnishings exist.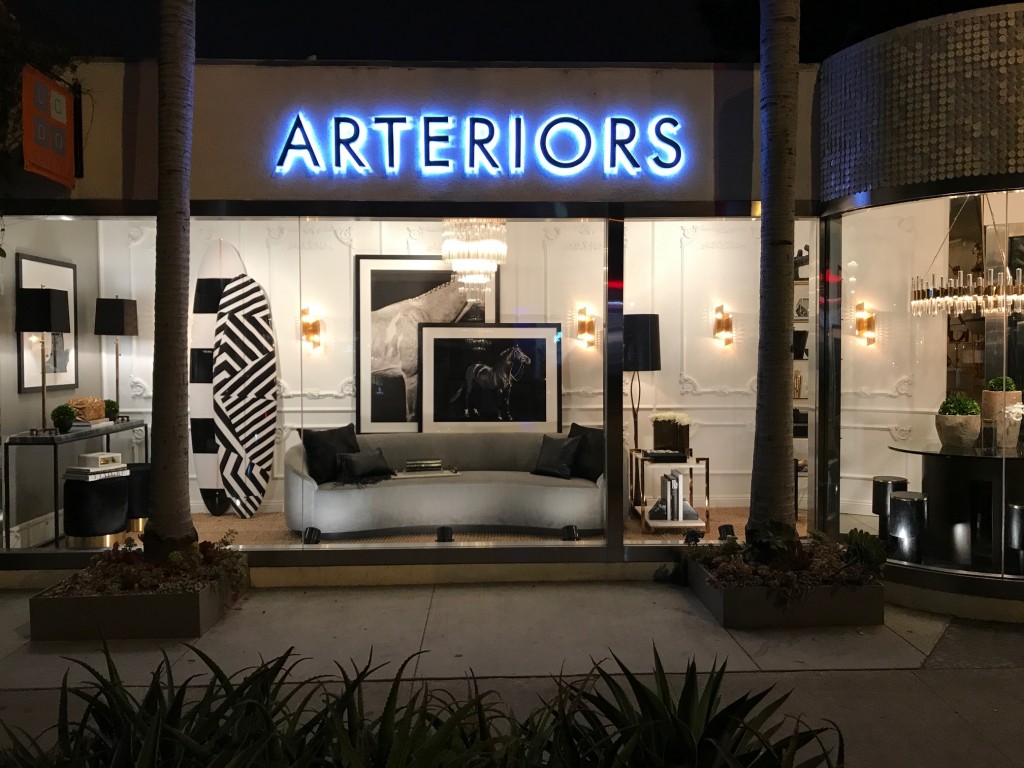 That quintessentially French architectural aesthetic isn't typically found in Southern California where I was born and raised. I spent much of my time on the beaches of Malibu and in the Santa Monica mountains surfing and horseback riding as a kid, so in creating this space, I wanted to marry my love of all things LA with an old-world Parisian twist.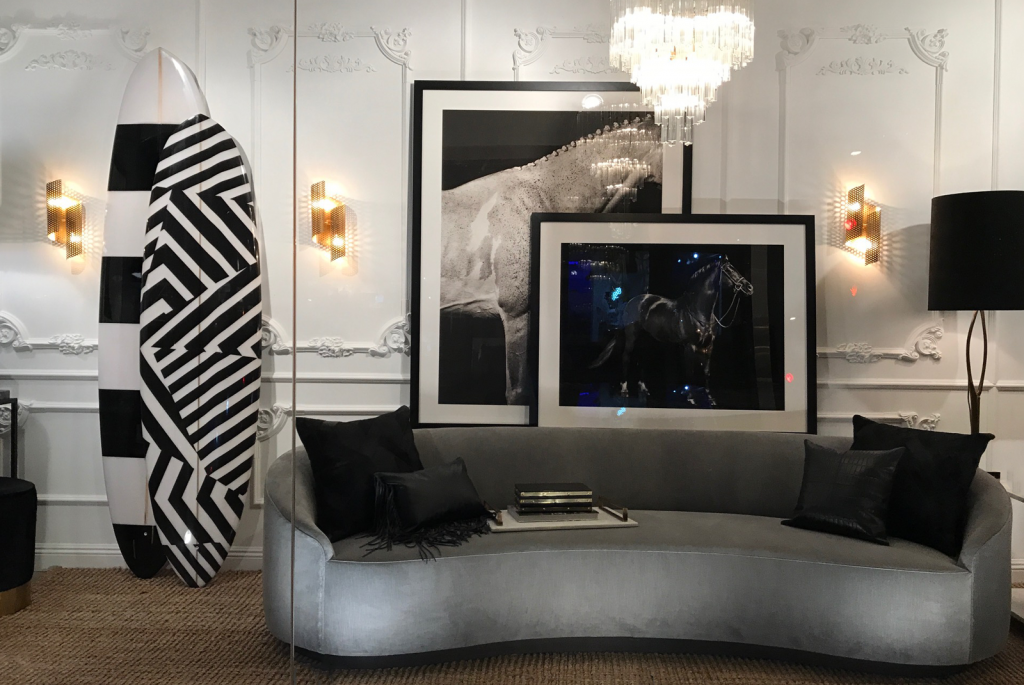 What specific Parisian and California elements are you looking to capture, and how are you managing the merging of these themes?
There are a few examples;
The leather fringed pillow and hair on hide stool are a true nod to Hollywood Rock & Roll Glam.
The marble and geometric print surfboards are an elevated connection to my life on the beaches in LA. The equestrian photographs I've layered throughout the space are a nod to my love of horseback riding.
I used a multitude of textures to create warmth in the space by mixing seagrass, marble, velvet, hair of hide, leather, wood and brass.
All of these pieces live in an architectural space that's reminiscent of an opulently paneled, sophisticated, and overtly formal Parisian pied-à-terre.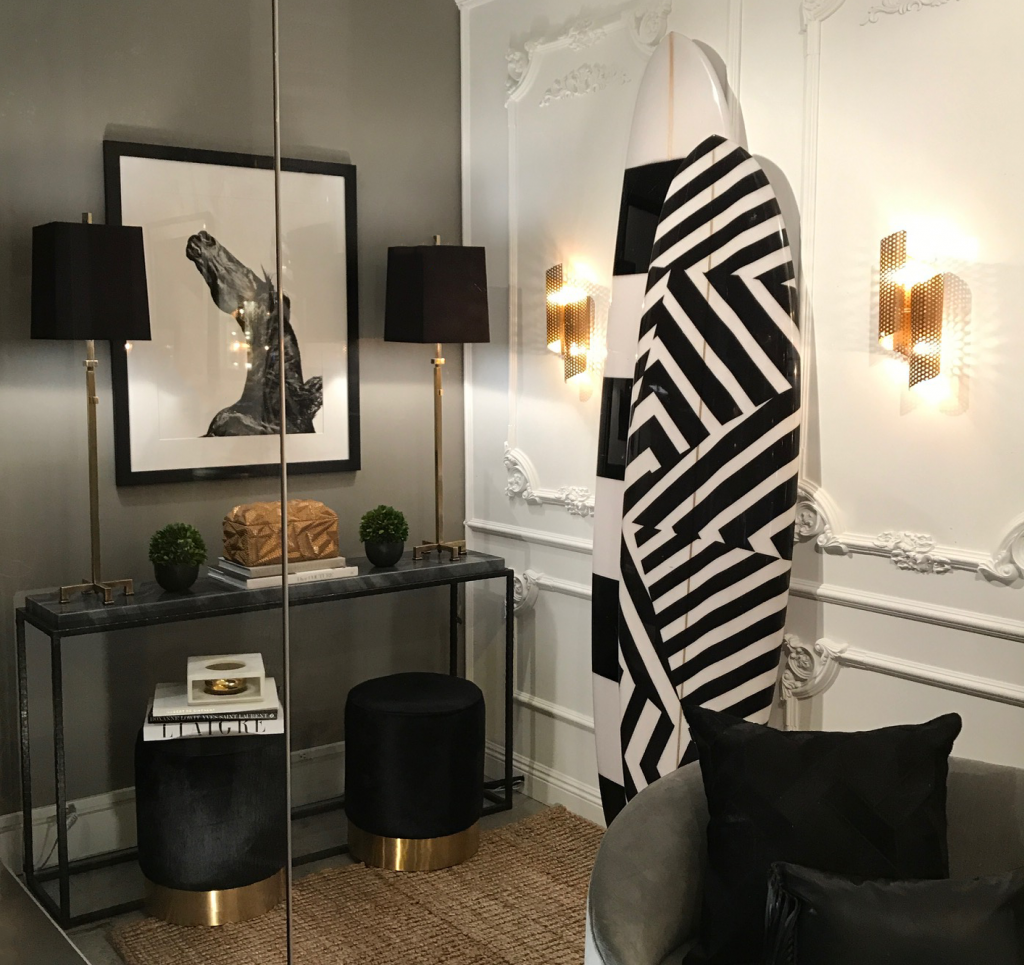 What Arteriors products are you planning to incorporate? Why?


Turner sofa – In just about every space I create, you can find something grey. My "something grey" is the sumptuous grey velvet on the sofa. The almost amoeba like shape aligns itself perfectly with that Parisian Modern aesthetic; it's sleek and sexy, yet somehow still relaxed and inviting.
Helman Sconce - I love the way the light filters thru the perforations in the brass sconces, and the way their fluid shape juxtaposes the distinctly traditional paneled wall I created for the space.
Kos Vase – I love the form of this vase designed by my friend, Windsor Smith. The hinged design is unexpected, and it feels like a collected object that could fit into just about any space and design aesthetic.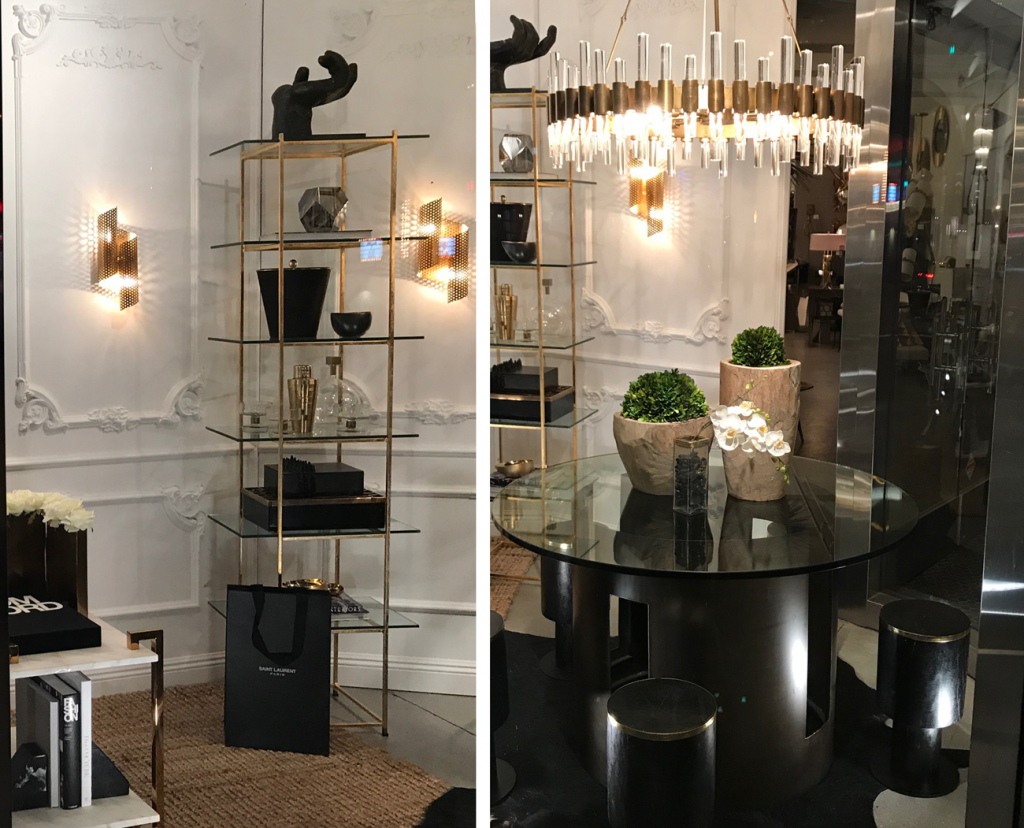 Why are you so drawn to the Black & White color palette, what about it speaks to your aesthetic?
A black and white palette is timeless, always chic, versatile and dynamic. There's often a misconception that a monochromatic palette has to be cold or uninviting due to the absence of more vibrant and conventional colors. If done correctly though, a monochrome palette layered with lots of texture, interesting furniture lines, and unexpected accent pieces can come together beautifully to create warm and inviting livable spaces. When I do work with color, which I also love to do and often do for clients, I tend to operate within the same restrained guidelines.
What do you want people to take away when they view the Arteriors windows?
The Parisian modern design resurgence that I love, and that inspired this space, can feel unattainable to most clientele in the US. That old-world, opulent architecture is hard to come by in most of the country especially in a younger city like LA. I want to convey that with the right mix of two vastly different design aesthetics, it's entirely possible to achieve that Parisian, pied-à-terre look, while staying cool and contemporary.
I also love that this space is slightly androgynous – I designed it for that masculine man who props his surfboard against the wall and calls it art, but also for the chic, fashionable woman who tosses her Saint Laurent leather jacket on the sofa and relaxes with a martini after a long day.