Every Spring and Fall, we debut close to 300 new products at High Point Market. Although the development process begins 12 months prior, and we have reviewed, revised, and photographed the items, this is when we get to see how it all comes together. The Visual Merchandising team arrives 3 weeks before the show begins in order to create these beautiful displays. It is always a visual treat to walk through our showroom.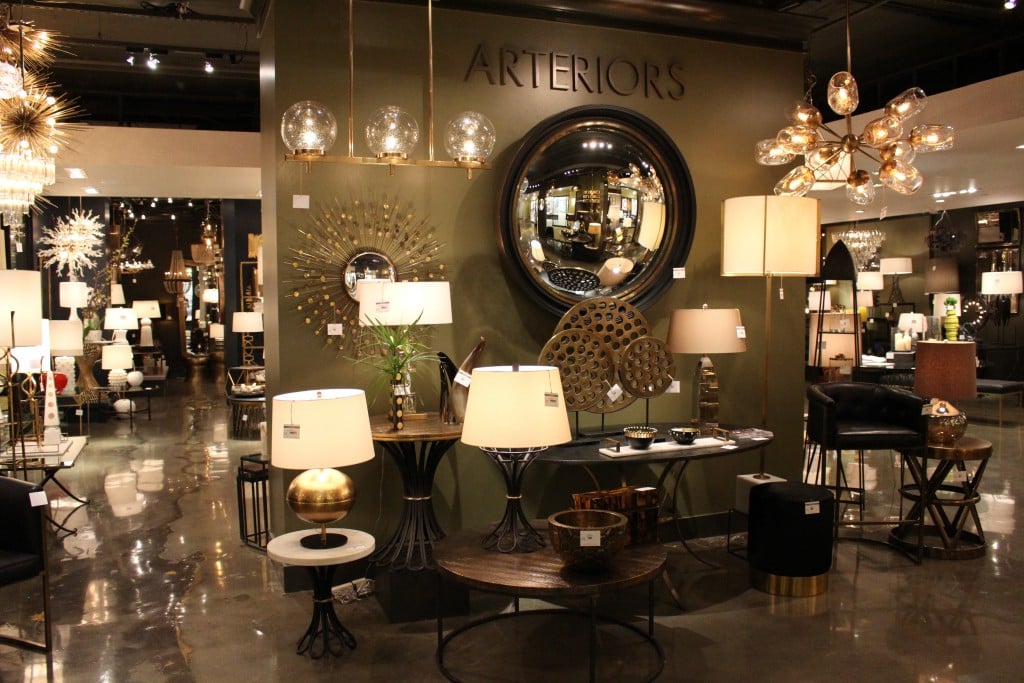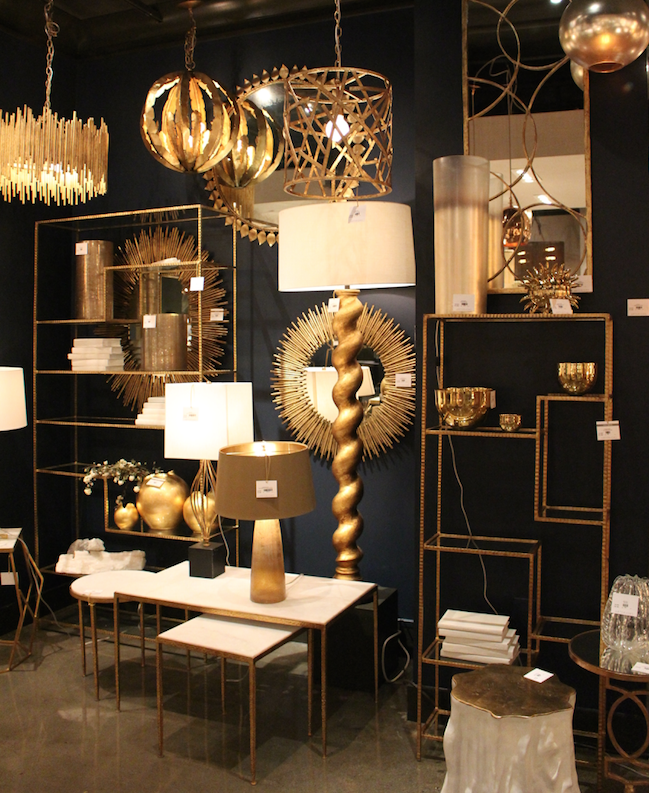 At each High Point Market, we feature a collection created exclusively for us by a guest designer. This April we featured Windsor Smith, a well known interior designer from Los Angeles. The 40 pieces she designed reflect her fondness for combining opposites. "I like using feminine and masculine elements, architectural and soft elements, to create a dynamic that I find really intriguing." says Windsor. She describes this collection as "Renaissance girl meets Urban boy"....so with that in mind our visual team created a space for her reflecting that sentiment.
Grafitti with trompe l'oiel Renaissance wall moldings provided the perfect backdrop for the collection.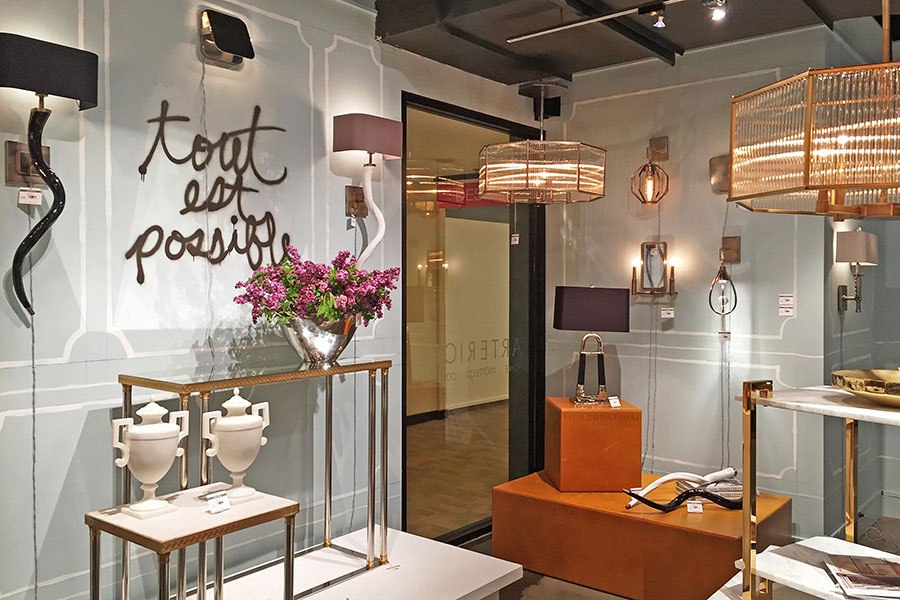 The week long High Point Market is about more than just shopping. It is a venue where we get to greet old friends, meet new ones, and celebrate the industry of design.
We always host a come-and-go brunch on Sundays for press and our customers so they can meet the designer and learn more about the product first hand.
In addition to launching her first collection with Arteriors, Windsor was celebrating the launch of her first book, Homefront: Design for Modern Living. We hosted Windsor's first book signing, and gave books to the first 100 attendees.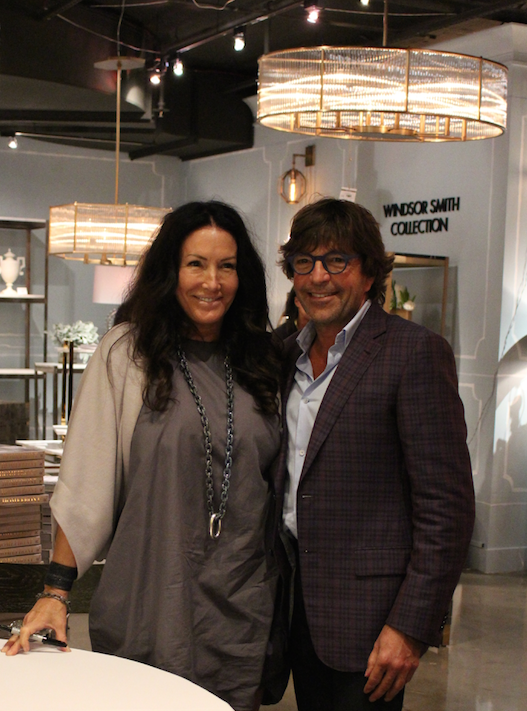 Windsor Smith & Mark Moussa before the book signing.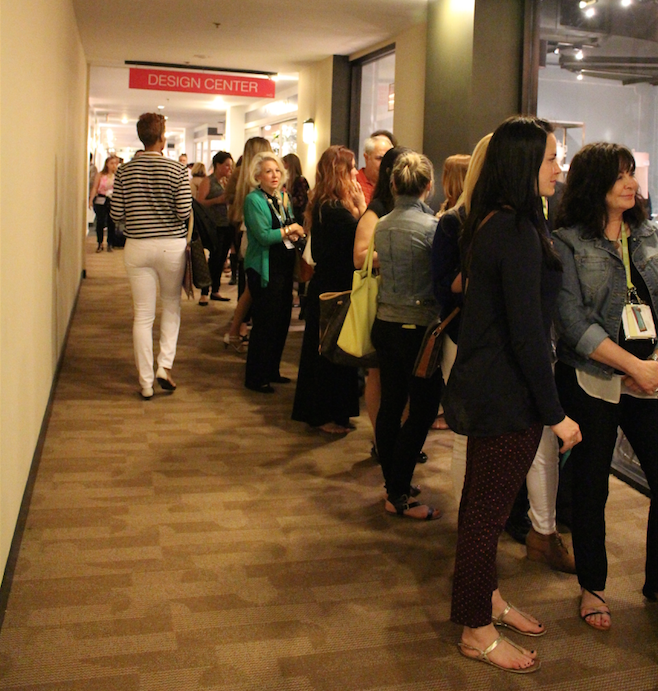 The line to meet Windsor Smith stretched down the hall!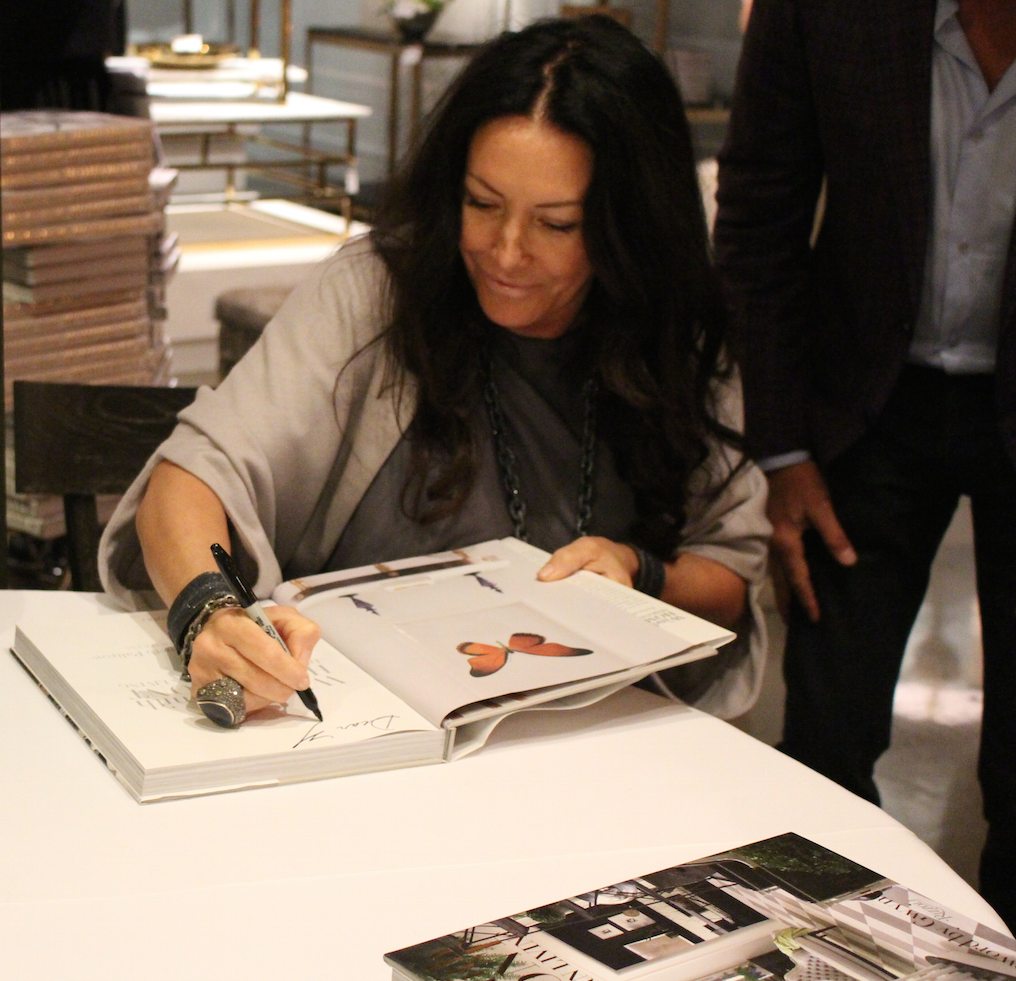 #StyleSpotted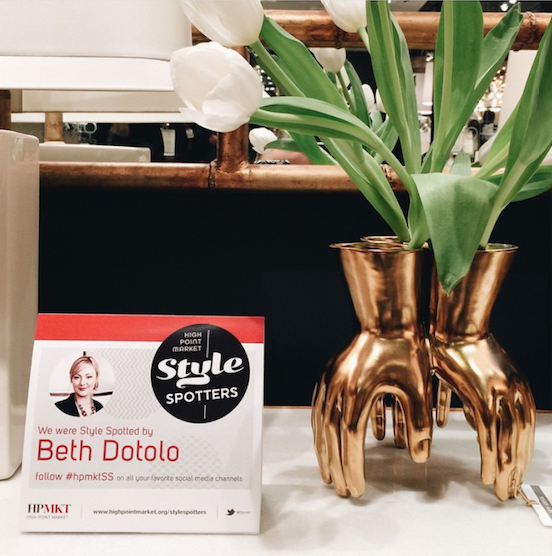 Beth Dotolo with Pulp Design Studios featured the Arteriors Piedmont Vase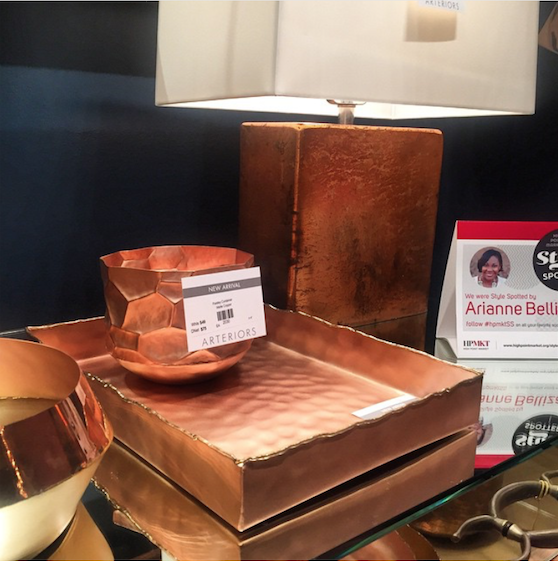 Arianne Bellizaire with Inspired to Style featured the Arteriors Rosalind Tray & Paisley Container.
Out of the 243 new introductions, these 5 designs were the bestsellers!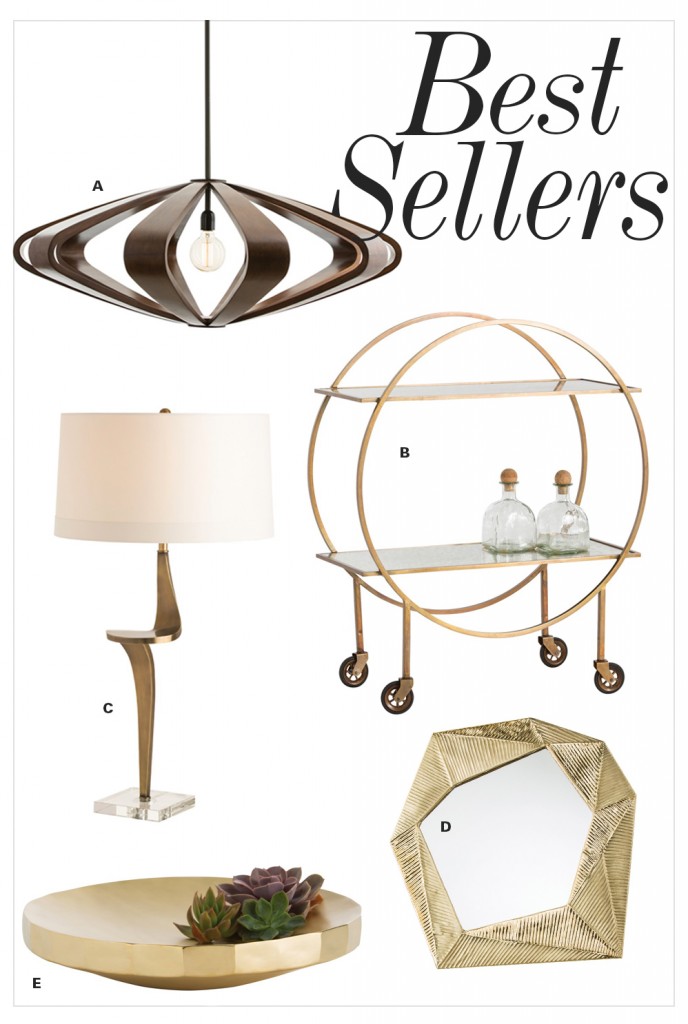 A. Remus Large Pendant, B. Rupert Bar Cart, C. Roosevelt Lamp, D. Pitney Mirror, E. Paige Tray