When Atlanta-based interior designer Nina Nash from Mathews Furniture + Design sent us images of two stunning projects she designed that feature several Arteriors products, we knew we had to show them off.
Nina has worked for Mathews Furniture + Design, which has been a family-owned Atlanta staple for 25 years, for almost 5 years and does the majority of the buying for the store. "Arteriors is a must in my projects and a staple in the store. There is just something unique and special about the designs, but I have to say the thing that appeals to me the most is the materials. Arteriors just does an amazing job with their finishes."
Nina and her partner, Don Easterling, designed a home in Ansley Park, a historic Atlanta neighborhood, from top to bottom. It was important to the homeowner to preserve the historical curb appeal, so Nina's goal was to make the newly built cottage style home look as though it had always been there from the outside, while creating a comfortable, family-friendly interior with an emphasis on the family's original art collection. "Arteriors was a great fit for this because we needed pieces with patina, pieces that were rich, yet cool and unique to blend in with the antiques," said Nina.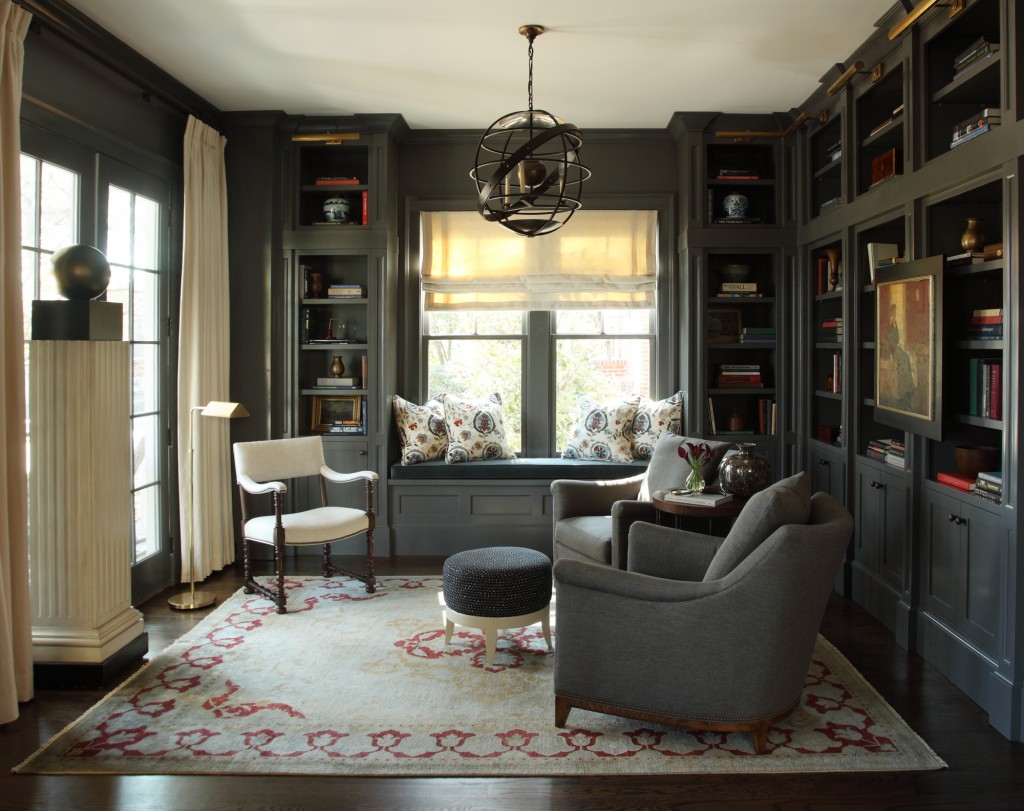 Laura Kirar for Arteriors Marbled Vase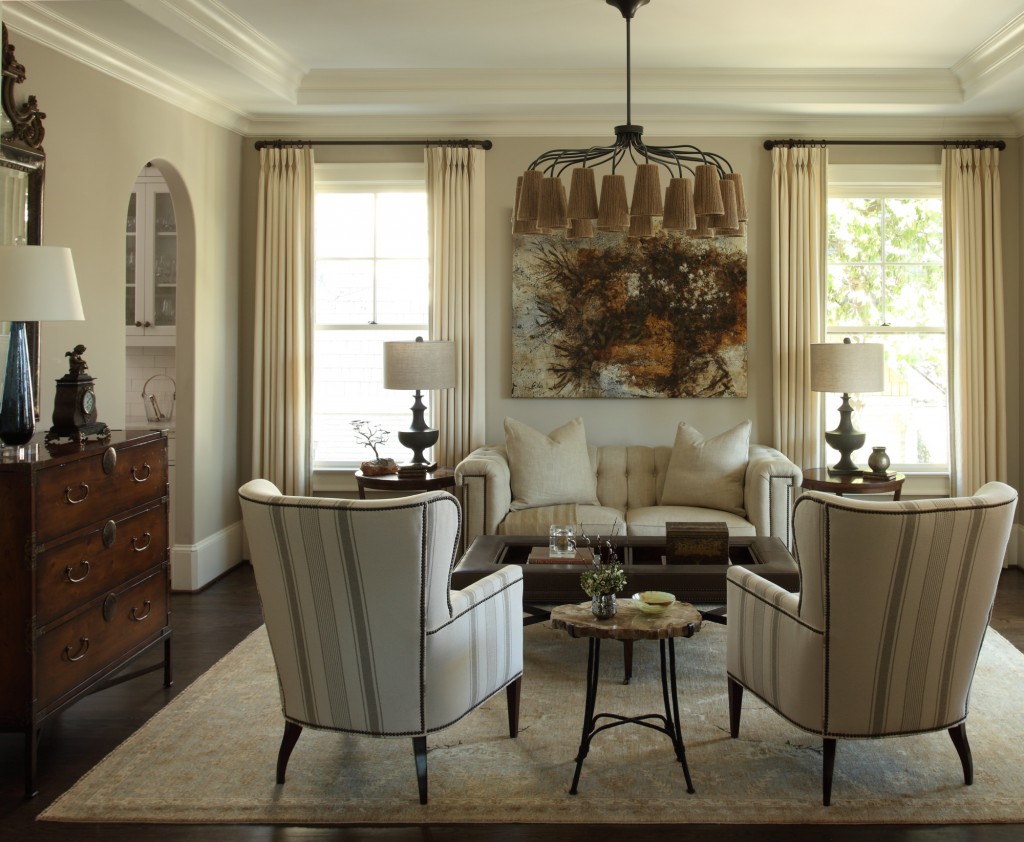 Laura Kirar for Arteriors Seasal Chandelier & Mottega Lamp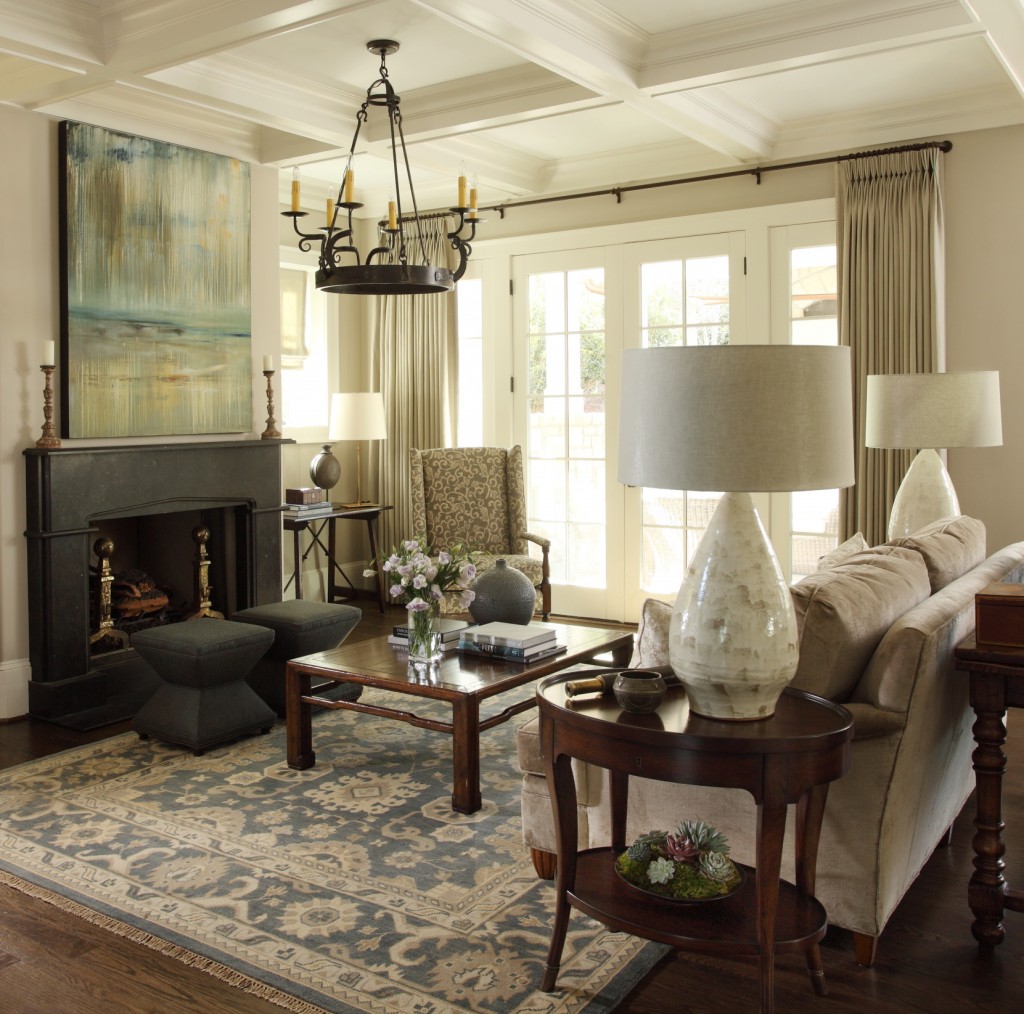 Arteriors Wallace Lamps
Nina strives to give her clients designs that are tailored specifically to them. She believes interior design is about listening to the wants and needs of the client, while still surprising them a bit. "It's not about them walking into their living room and thinking, 'Oh, this is so Nina Nash!' I really want them to flop down on their sofa, look around and think, 'I just love my home…Nina really did a beautiful job.'"
Nina's next project presented a different set of challenges. Located in the Brookwood Hills neighborhood, another historic neighborhood, this fabulous, contemporary home really stands out with its modern exterior featuring straight lines, glass, and stone. The young couple wanted a glamorous and contemporary look with very little color. Nina focused on using a lot of creams, soft silvers, and icy hues on luxurious fabrics combined with glass, Lucite, and mirrored pieces to create a softer juxtaposition with the hard lines of the architecture.
Arteriors Percy End Table & Mottega Lamp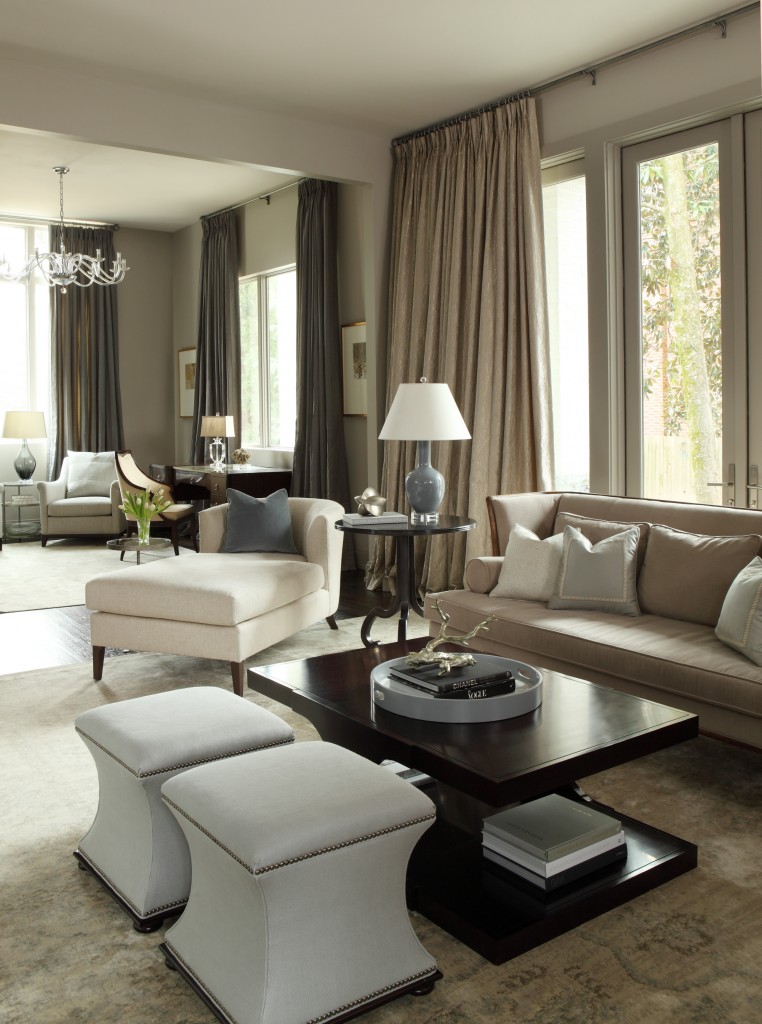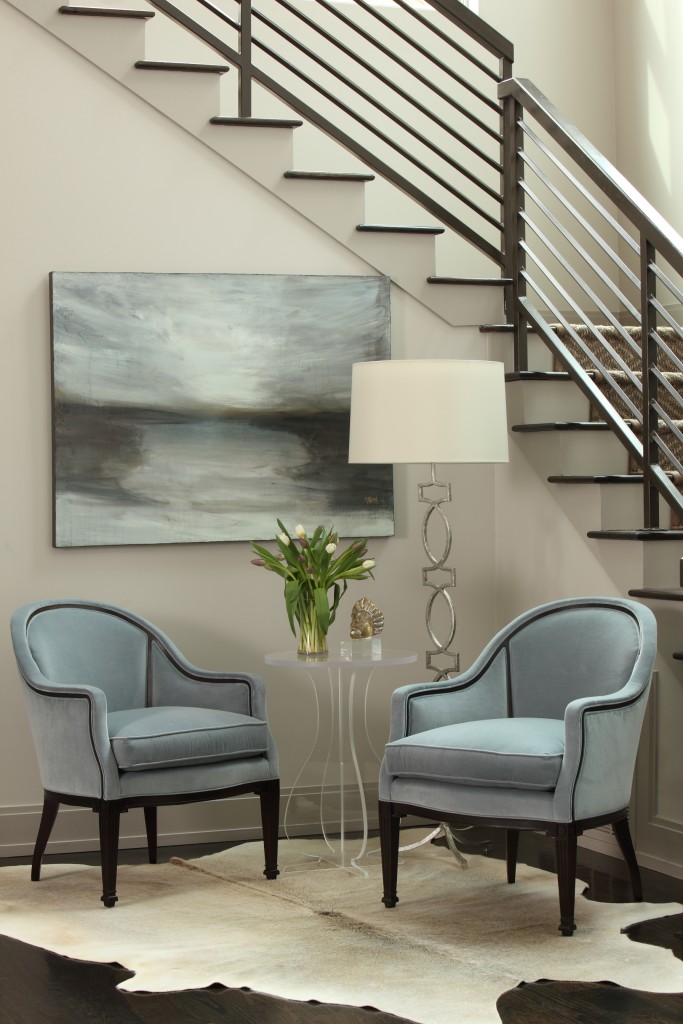 Nina thrives on challenges and always aspires to push herself to create things that are outside of her comfort zone. "I still tend to gravitate toward certain pieces, styles, and colors, but I feel that a really good designer can accomplish any look from contemporary to Mid Century to traditional and everything in between. How boring would my job be to repeat looks over and over?"
Learn more: Nina Nash and Mathews Furniture + Design.