When our friends at Bon Appétit approached us about refreshing their storied test kitchen, we jumped at the chance to contribute. Their perfectly curated Instagram stories leave us salivating, bringing culinary masterpieces to the masses. Read on for Architectural Digest's deep dive behind the design.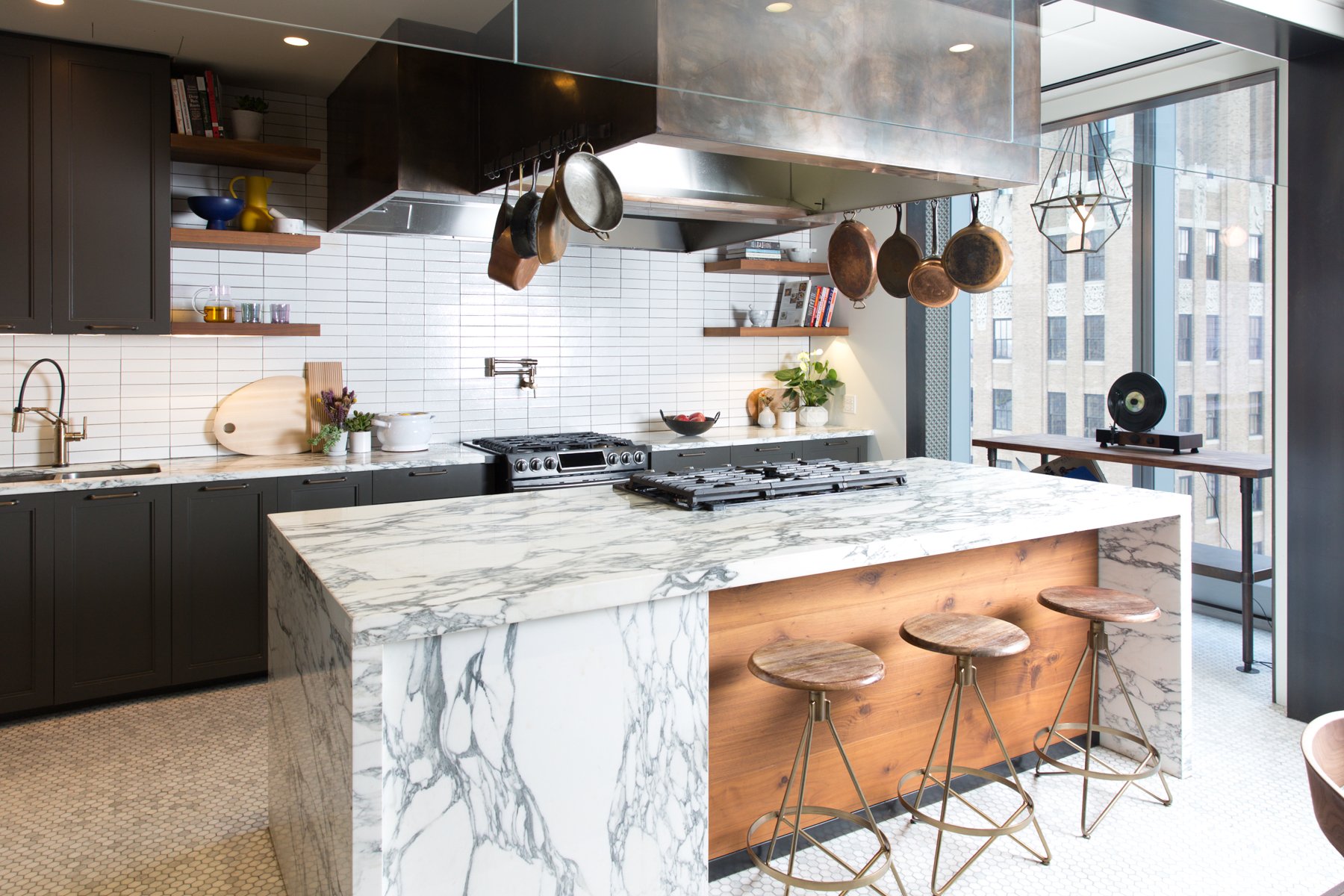 Text by Katherine Olson, Editor, AD PRO
The Bon Appétit kitchen has received a refresh. The kitchen, which has been located on the 35th floor of 1 World Trade Center since 2015, underwent a modern makeover designed to balance form and function, courtesy of Vicky Charles, principal of Charles & Co Design Studio and known for her work for bold-faced names like the Clooneys and the Beckhams.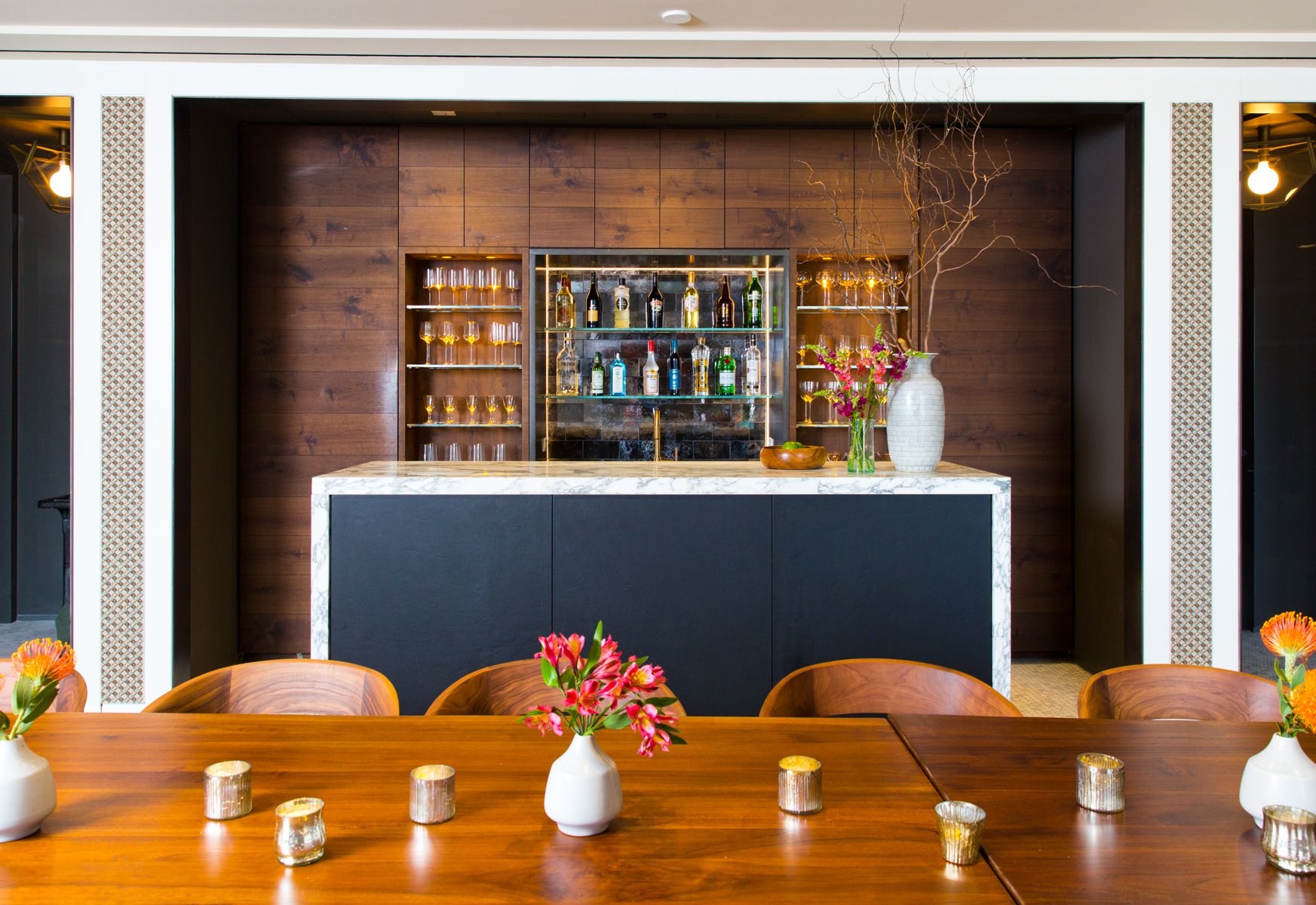 The desired spirit of the revamped space wasn't just one of utility—though, given the fact that the space functions as a private cooking, entertaining, and event space hosting top-level chefs, cookbook authors, celebrities, and mixologists, that was necessary as well—but also one of revelry. The kitchen is designed to serve as an incubator of sorts for all concepts culinary and social. "The best parties always seem to start and end in the kitchen, so we wanted to create a space that felt like someone's home, like you were hanging out in their kitchen," says Adam Rapoport, editor in chief of Bon Appétit.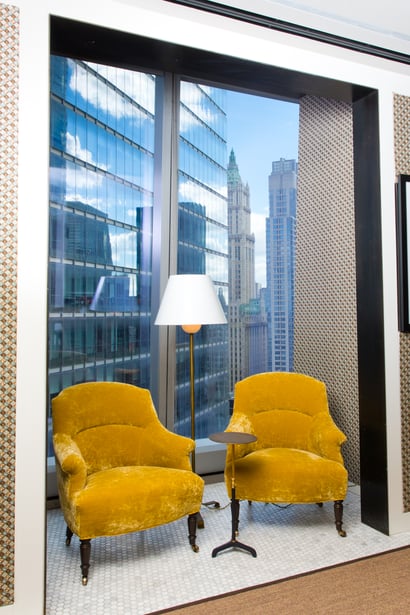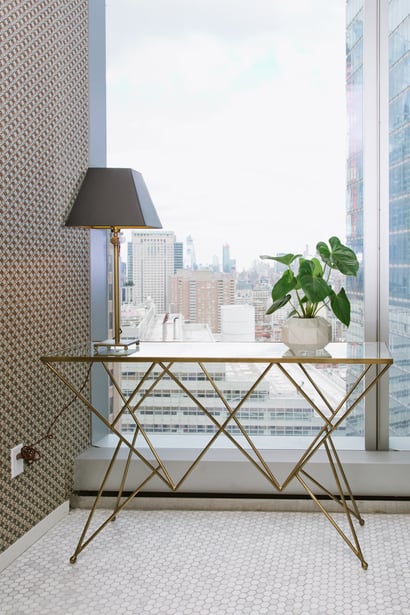 Enter Charles. Within the confines of the kitchen's existing electrical work, lighting, and hard finishes, her goal, she tells AD PRO, was to "make it more warm, make the sound better, and to make it more comfortable. It was very industrial-designed for cooking, as opposed to entertainment." To achieve that—a veritable "upgrade from industrial kitchen to dining room"—she took care to work with the space's "warm, aubergine" feel and its existing wood finishes, warming up the space with Sherwin Williams paint, wallpaper courtesy of Michael S. Smith's Jasper, rugs from Stark, and new curtains.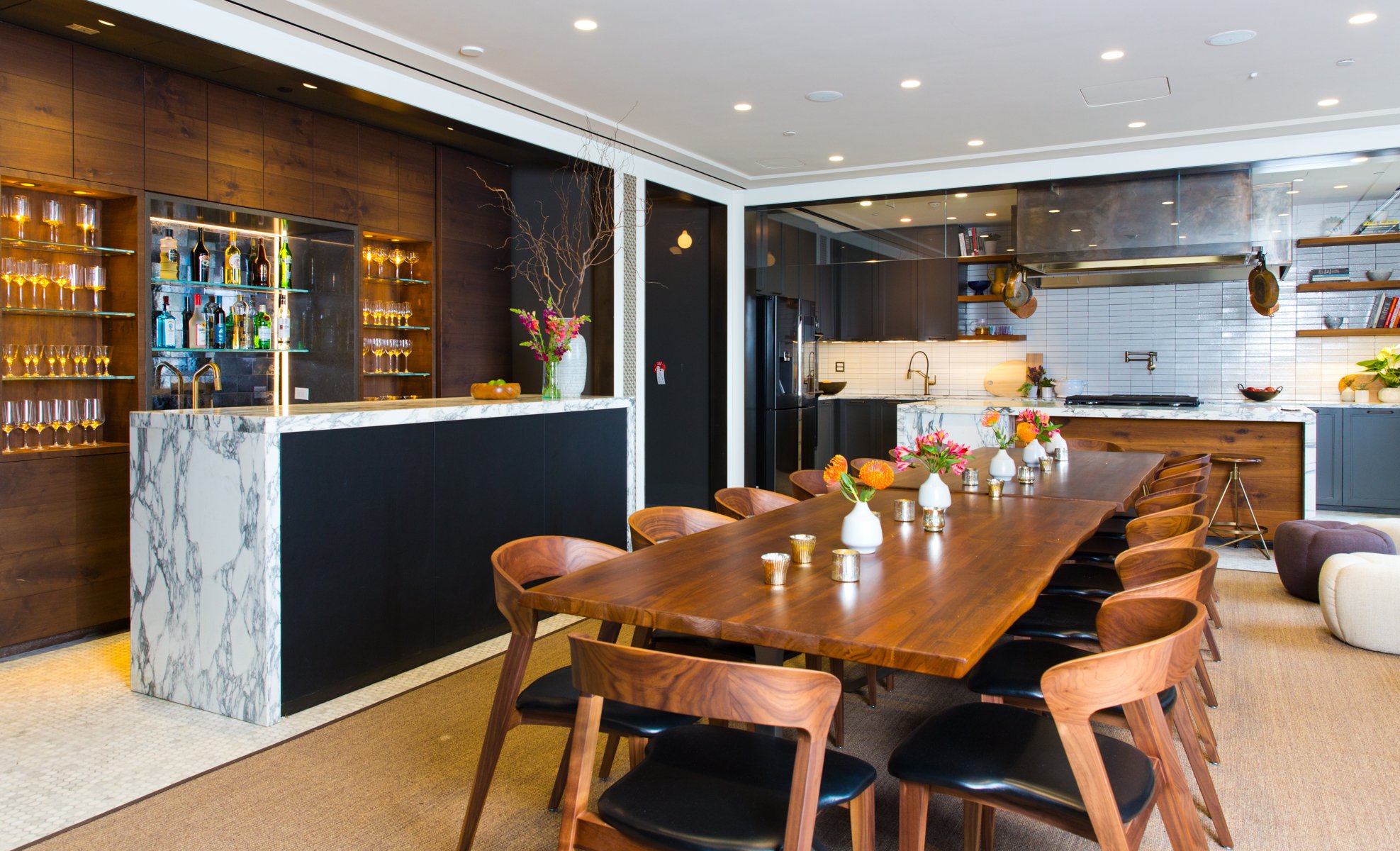 All of the redesigned kitchen's fabrics and upholstery are from Cowtan & Tout brands including Jane Churchill, Larsen, and Colefax and Fowler. Case goods and accessories, like bar stools and ottomans, came courtesy of Arteriors, while rugs and fabrics in particular added both visual warmth and practical function, serving to better manage the room's sound. Charles also used decorative fixtures and table lamps from Urban Electric Co. to further soften the space. She emphasizes, "The natural lighting was beautiful—but the entertaining happens at nighttime."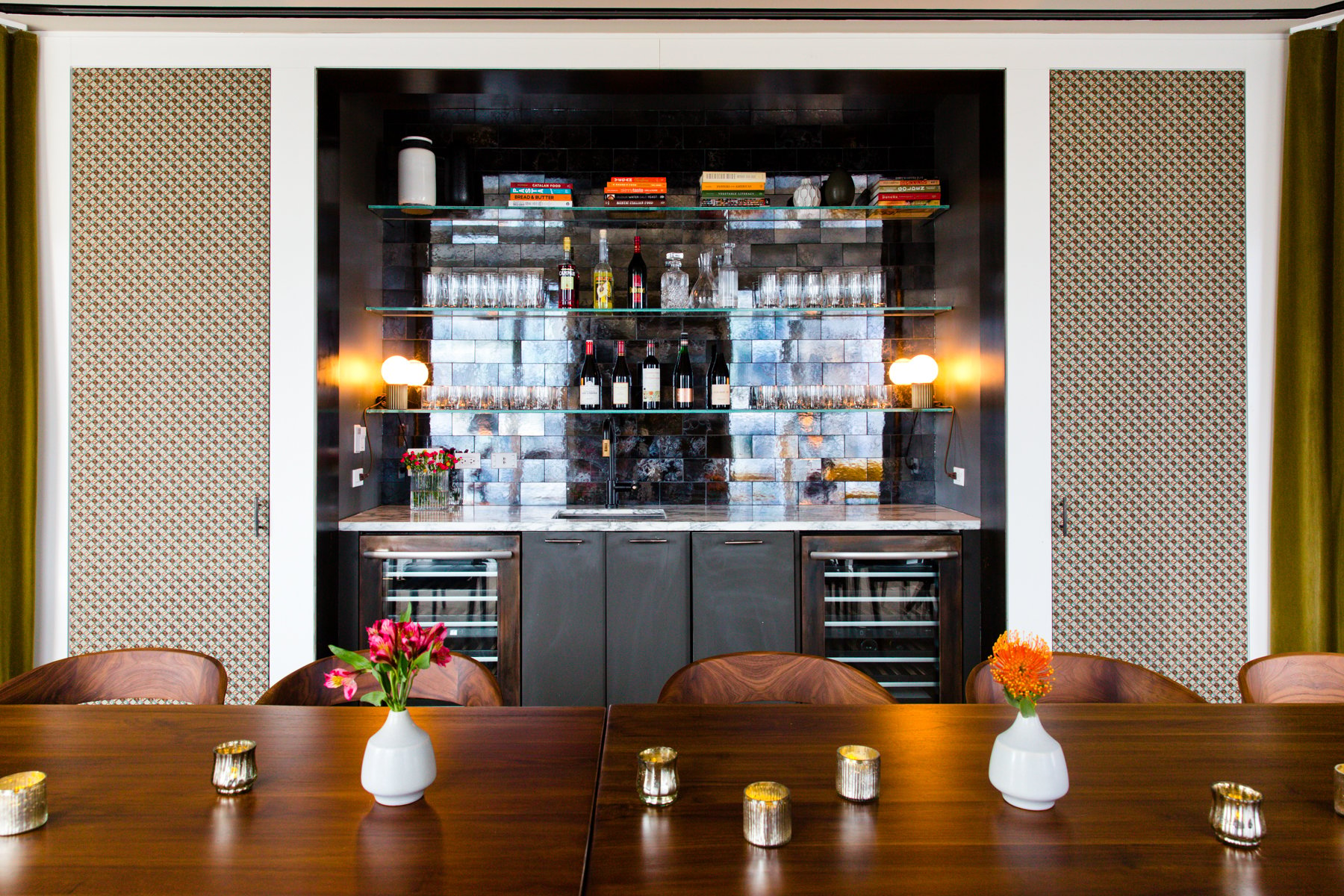 Other changes were subtle but nonetheless transformative: Charles added leather panels from Garrett Leather to the front of the kitchen island, and installed mirrored glass tile from Ann Sacks on the backsplash of the bar. As for kitchen itself, Samsung supplied the refreshed appliances. Charles blackened appliances and the range hood, and accented the work space with faucets from Brizo and vintage copper pots sourced in upstate New York. She also replaced the space's nooks, which formerly held sideboards, with seating areas featuring furniture from Cisco Home. Perhaps the most obvious embodiments of the space's new goal? A dining table from From the Source, and stackable chairs from Guideline—the former now allows guests to better converse across the table, while the latter enable a smoother transition of the room from intimate meal to large-scale cocktail party.
get the look