Convention, as well as Wikipedia, tells you that when it comes to Transparency or Translucency, you can simply look right through to the other side. In recent years, we have seen this transparent trend grow exponentially making its barely-there presence known in everything from runway fashion to building materials and interior décor pieces.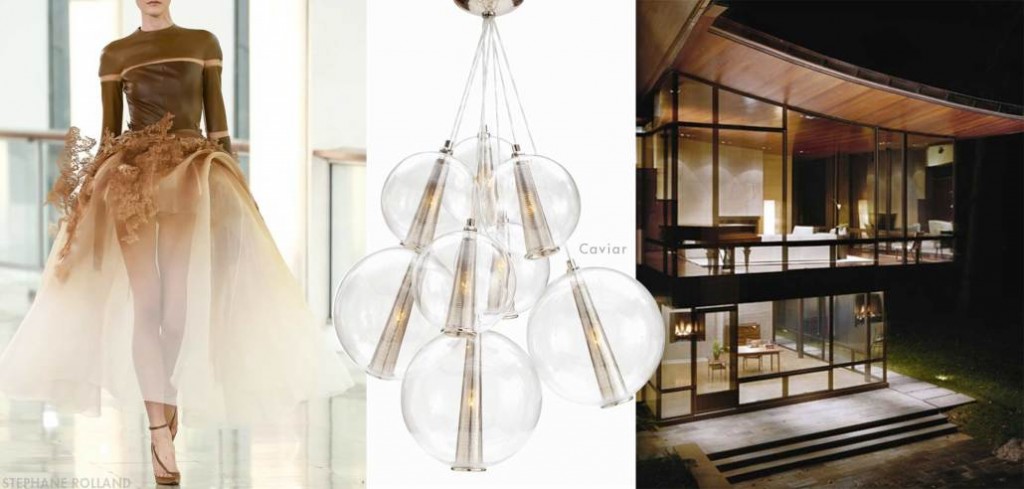 In luxury homes and hotels, this trend of transparency is finding its way into beautiful spaces across the world. Transparent elements allow designers to toe the line between allowing a piece to speak for itself and adding to the openness of a layout. Particularly in interior design, transparency allows larger pieces (like the Nessa Chandelier below) to fit into smaller spaces without being overwhelming or taking away from the space. The reflective nature of some transparent pieces can even help a space feel larger.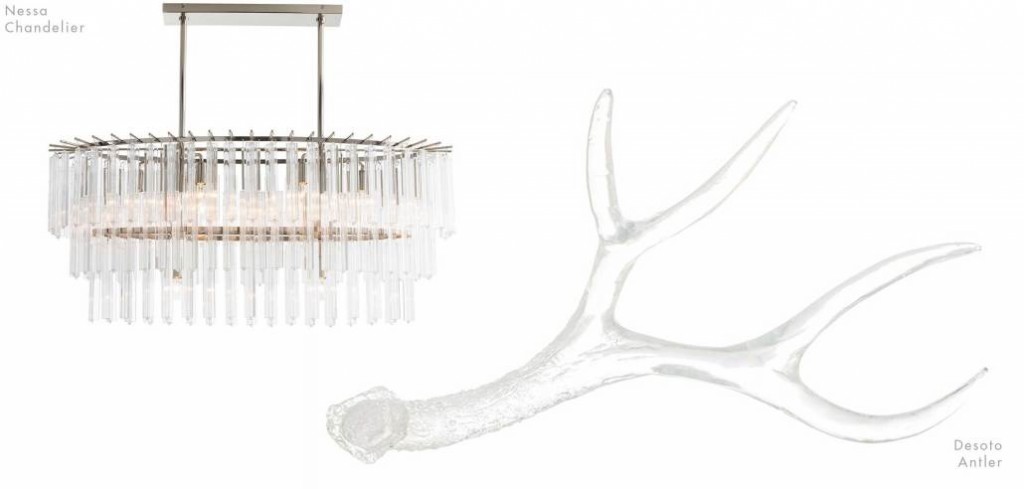 These clear, elegant products appeal to one of our strongest inherent traits as humans: curiosity. They are instantly captivating - piquing interest by teasing us about what lies on the other side. They also play with light in a myriad of ways casting interesting reflections around a room. Be it a see through étagère with glass shelves or a crystal-like antler or a glass document box, transparency evokes a sense of intrigue.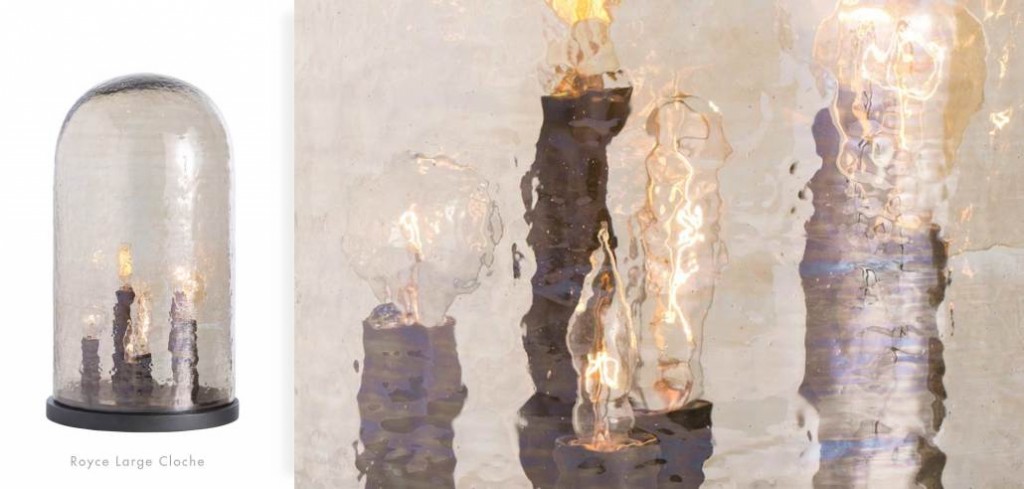 Transparent Lucite chairs, coffee tables, end tables and nightstands first made waves in the 60s and 70s. Thanks to designers like Charles Hollis Jones, acrylic and clear plastic found their way into design showrooms all over the country – starting with the popular Hudson-Rissman showroom in Los Angeles.
This first transparency craze ultimately went the way of disco – But, like most styles and design movements, it has found its way back into well designed rooms coast to coast. Disco may be dead, but transparent design certainly is not.
But it wasn't until Joseph Eichler's work in the 40s that glass' full application in luxury design was put on display for a larger audience. A developer of out Northern California, Eichler used glass, along with sharp angles and edges, to create stunning modern homes filled transparent design elements. His effect on the role of transparency in architecture is still felt today. Steve Jobs himself credited his upbringing in an Eichler home for his attention to design detail.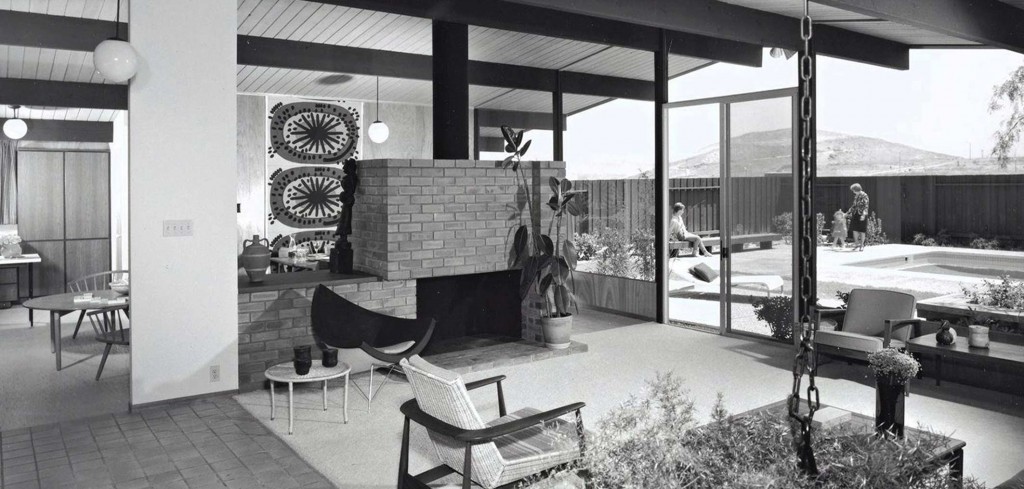 Another advantage of transparent home furnishings is that they are basically colorless so they play nicely with any other finish and color. They can also add texture to any room. These items are also easy to re-purpose as you upsize or downsize.
No matter your design aesthetic, there is most certainly a transparent element to complement it.