"Dark colors in your home can add some glamour and a lot of drama" – Jon Peters.
2017 has introduced a darker palette to interior design, and Arteriors' latest collection is at the forefront of this timeless take on glamour.
'Delicate Dark Matter' themes are abound in Arteriors' latest pieces, from deep navy hues, to smoked crystal, to jet black finishes.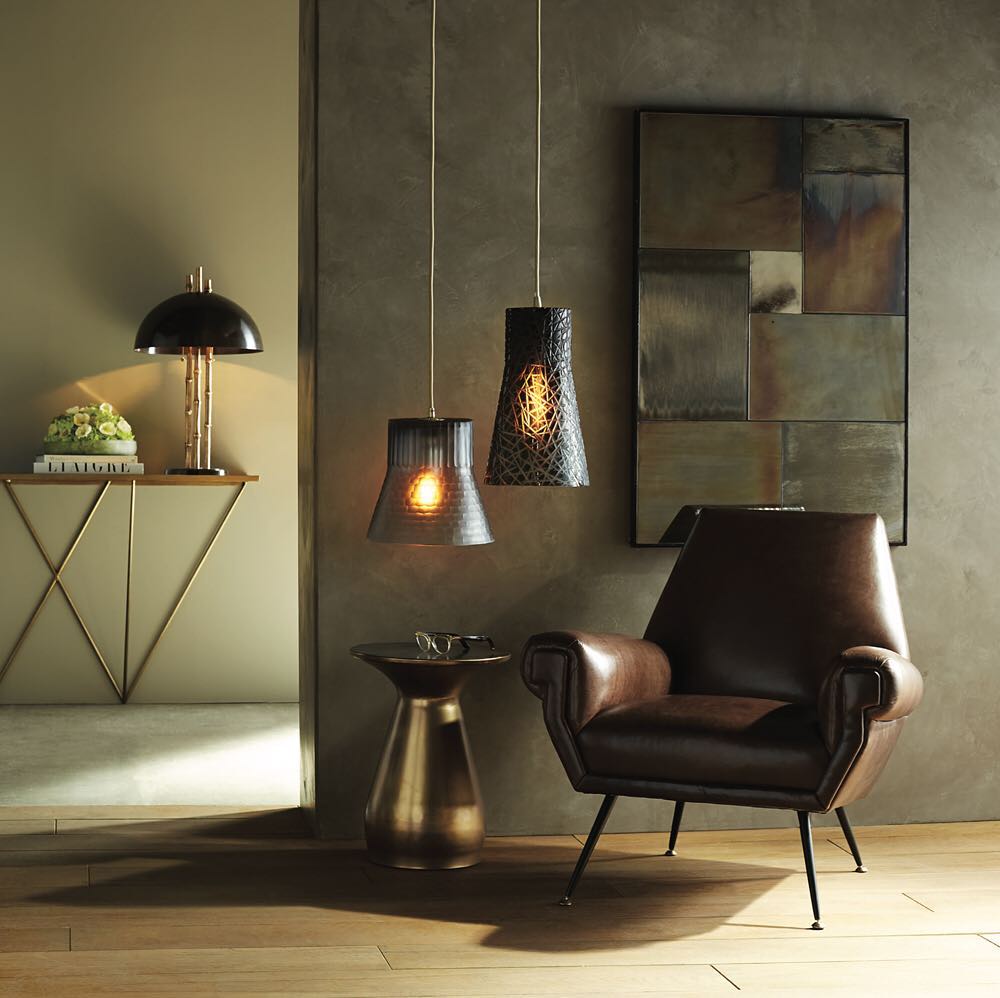 Darker colors evoke a sense of Old Hollywood glamour and drama, and Arteriors meshes this with designs that create a unique, luxurious feel.
"Be brave and decorate with dark colour. It doesn't mean you will end up with a room of Stygian gloom. If a space doesn't receive much natural light, there is no jolly yellow or bright white on earth that will remedy it." – Christopher Leach
The pot is being stirred with the introduction of darker themes. Traditionally, designs attempted to open small rooms with lighter hues.
Now, 'small' is being embraced to create intimate spaces. More designers are leaning toward bold wall colors, and many are starting to carry this to furniture and accent pieces. Arteriors provides a home's-worth of dark décor for the boldest designers.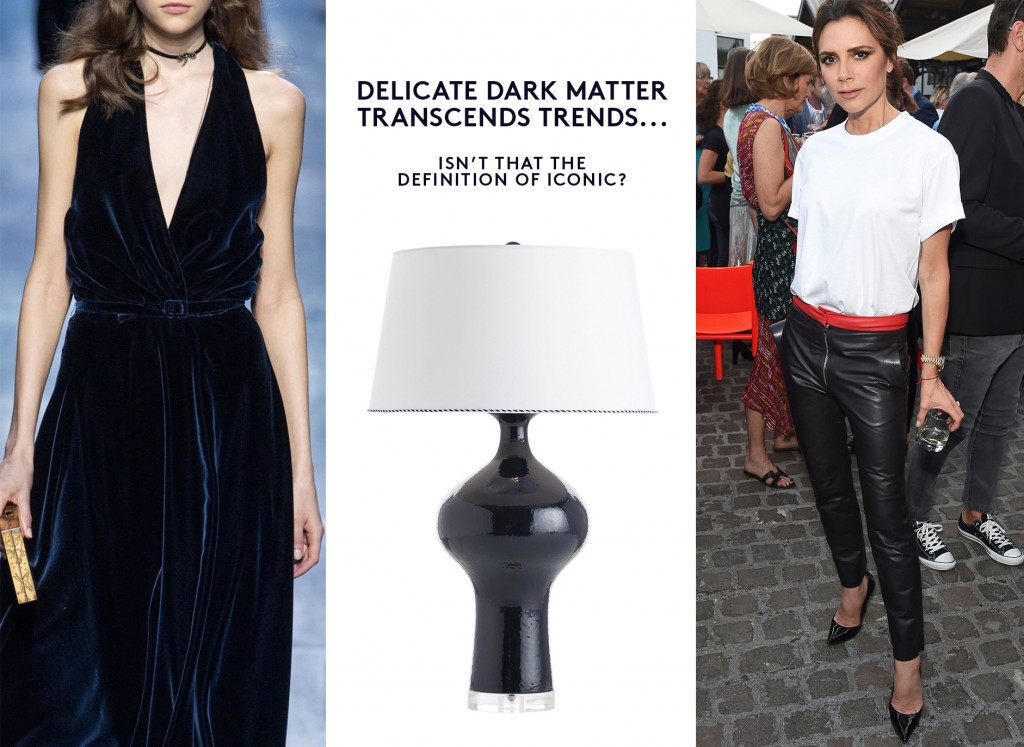 Delicate Dark Fashion is no different from our approach to the dark side of our new collection.
These 'Delicate Dark Matter' offerings from Arteriors are as classic as Victoria's leather jeans but delicate like Christian Dior's Jet Navy velvet (above).
These looks transcend trends. Here's something you've never heard: 'Black is Classic.' We know… While everyone appreciates the history of noir, the future looks, well, bright by pivoting around this timeless pigment.
This season's looks explore the classic dark spectrum by with smoked grays, jet navy ceramic and ebony cerused oak – yielding a timeless-yet-fresh departure from pure black, coveted for its equally delicate and dark qualities.
However, not everyone is prepared to completely submerge themselves in the 'Delicate Dark Matter'.
Dark focal points, such as a dark couch (like the Marley Settee), serve as perfect conversation-starters. And, for those looking to barely dip their toe in the Dark Matter water, elegant accent pieces (Like Restyle Design's use of the O'Connor Decanter set) are the perfect touch to any space.
Glamour. Drama. Luxury. Arteriors set out to lead the way with 'Delicate Dark Matter', and has surpassed success and elevated the standard of design yet again.
– Shop more 'Delicate Dark Matter' from the latest Arteriors collection below –