One of our favorite things about being a part of this rich community is connecting with people and cultivating real friendships. Dan Mazzarini had been on our radar for a while—a rising star in the industry, he was undoubtedly accomplished but it wasn't until we partnered on a collaboration for LCDQ's Legends that we experienced his generous spirit and unprecedented attention-to-detail firsthand.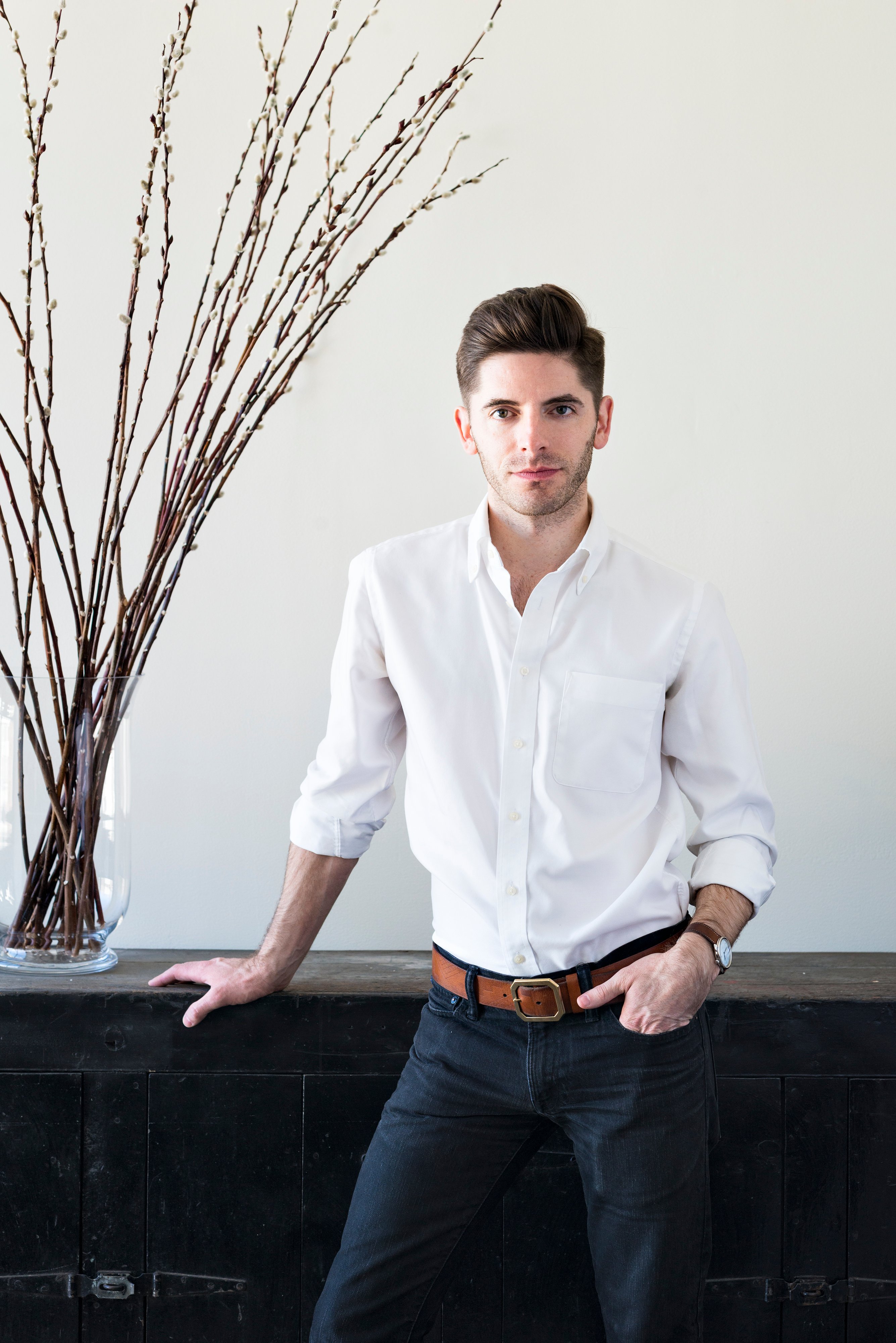 A natural storyteller, Dan's approach is rooted in building a narrative that's as authentic to his voice as his clients'. Since founding BHDM six years ago, Dan has evolved the firm into a design powerhouse with offices in New York, Los Angeles and San Francisco. The practice is dynamic, spanning the full spectrum of design to service residential and commercial spaces across the globe. From a boutique hotel in Waikiki to an Upper East Side retreat, Dan employs purpose and precision in all of his work.
project spotlight:
multi-family residence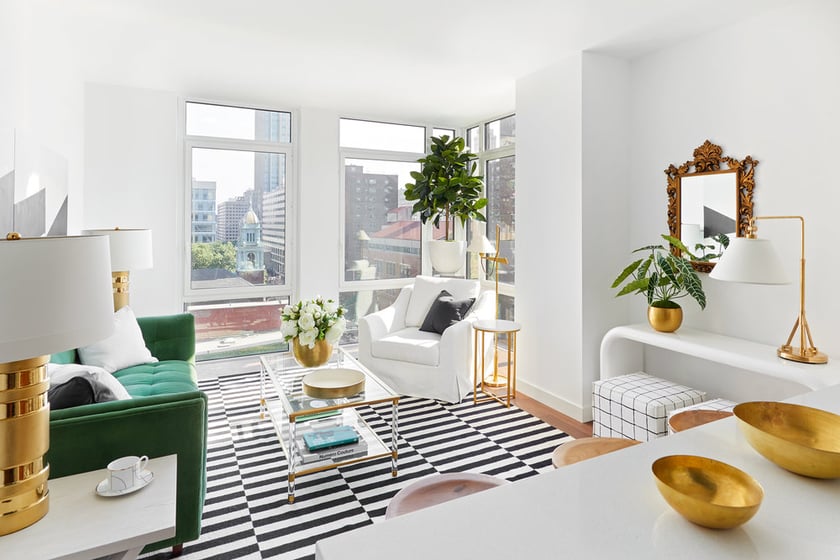 Dan and the team at BHDM Design were tapped to design the model residences and penthouse lounge at The Amberly. A luxury property in the heart of Brooklyn, The Amberly boasts breathtaking views of New York City. This space features a more glam aesthetic, using a palette of green and gold to appeal to a more feminine sensibility.
When designing a model unit for a multi-family residence, creating a persona around the design helps build the lifestyle you're ultimately trying to sell. It's important to ask—who lives here? Where do they shop? What's their drink of choice? In the spaces he designed, Dan clearly had a vision for what type of person would inhabit each unit.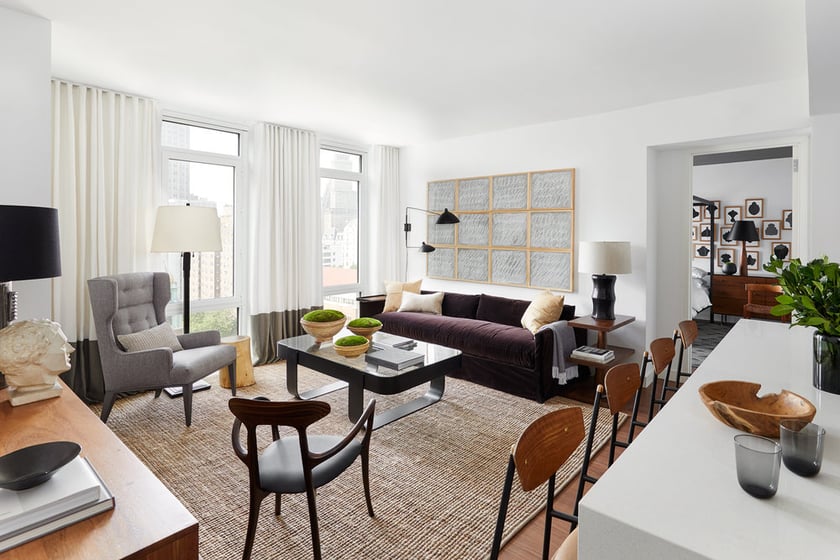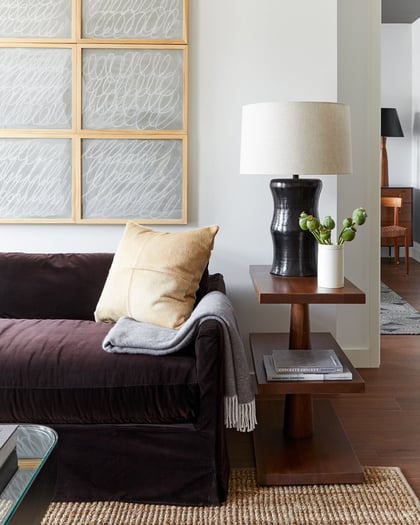 "WE BELIEVE SPACES HAVE THE POWER TO TRANSFORM THE LIVES OF THE PEOPLE WHO EXPERIENCE THEM.
"

Don't be afraid to be playful. The design team at BHDM infused vibrant colors and contemporary flair to reflect the dynamic art scene in Brooklyn. Looking for more? Explore the entire project at BHDM Design.
multi-family picks