As brisk temperatures drift in and the holiday season ensues, be prepared to update your entertaining arsenal! Get inspired by these entertaining stories + discover our latest accessories must-haves for hosting the bash of the season or an intimate get-together.
As any host knows, the party revolves around the bar, so along with your cheery napkins and favors, make your main station impressive with glassware and barware that are equally captivating.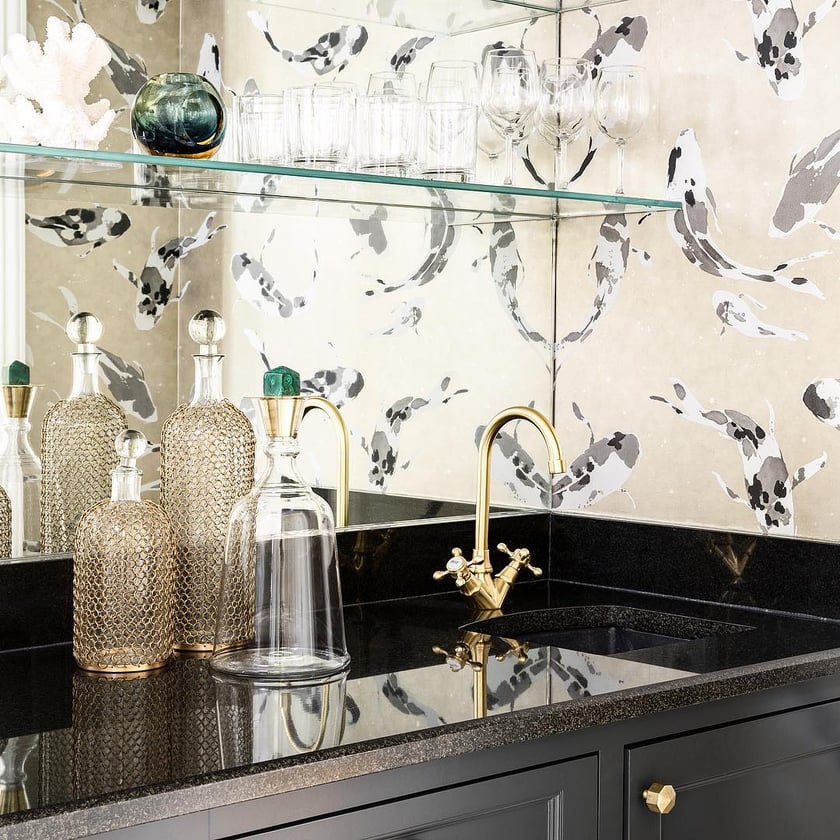 @jessicamcintyreinteriors
Meant to be sipped and savored—your favorite aged bourbon or choice spirit belongs in a decanter as noteworthy as the conversations had sharing it. Set our Drexel or Levi Decanters atop a wet bar for adornment and easy access.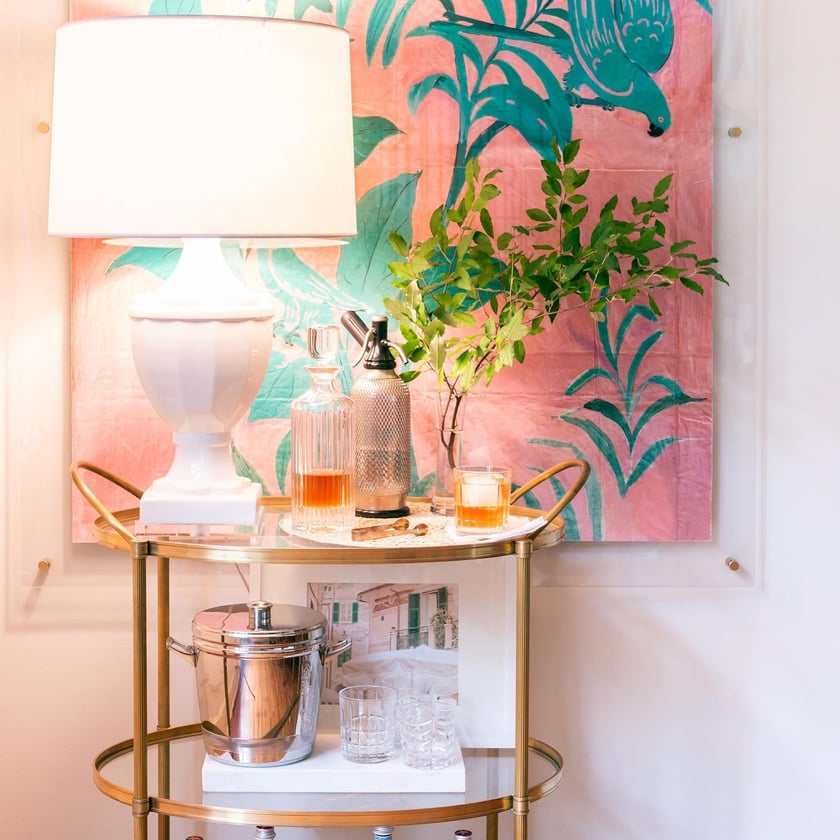 @janabekdesign
Accommodate in style—place your favorite glassware and objets d'art on display while configuring a gathering point for cocktails and conversation as Jana Bek does using our Crestwood Bar Cart. Keep it well-stocked and get creative with your styling.
entertaining essentials

---
tactful trays
Logical and lustrous, a serving tray serves both purposefully and beautifully. Use as a platform for lovely florals or functionally for a tea session between friends.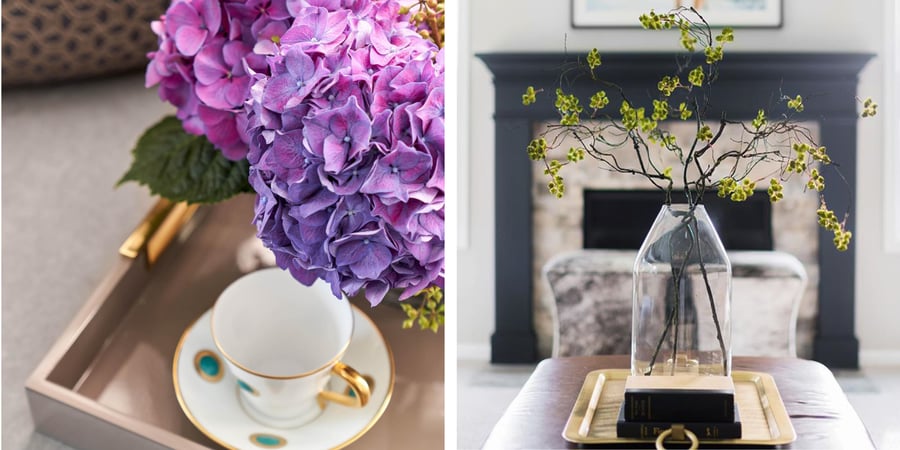 @jlwinteriors @lizanicoleinteriors
Sometimes a tray is just a tray. Sometimes it's a remarkable work of sophistication and style. Durable, dapper and waterproof—makers apply several layers of taupe lacquer to our Parker Small Tray on top of wood before a final coat is polished to a reflective sheen. Understatedly elegant, it makes the perfect platform for drinks and vases.
Oversized and and finished in antique brass, our Bordeaux Large Tray is a statement-maker on an ottoman or cocktail table. Top with treasured books or objects to personalize your space.
---
impressive vessels
Nestle seasonal foliage in an ornamental vase to add festive flair to any space.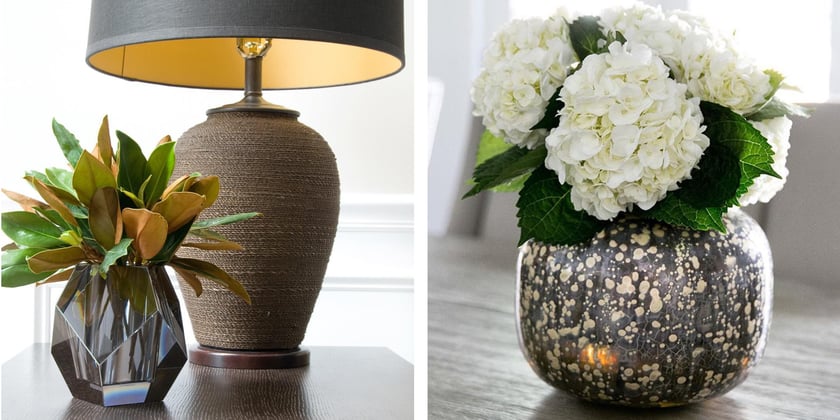 @stephaniekrausdesigns @cookdesignhouse
Diamond-like, the Gemma Vase's smoke crystal creates an arresting blend of elements and colors. The facets, sharp corners, and edges of the vase are softened by its contents.
Handcrafted—leaving no two alike, Laura Kirar's round marbled mercury glass vase is stunningly speckled and specially made to hold blissful buds.
charismatic containers