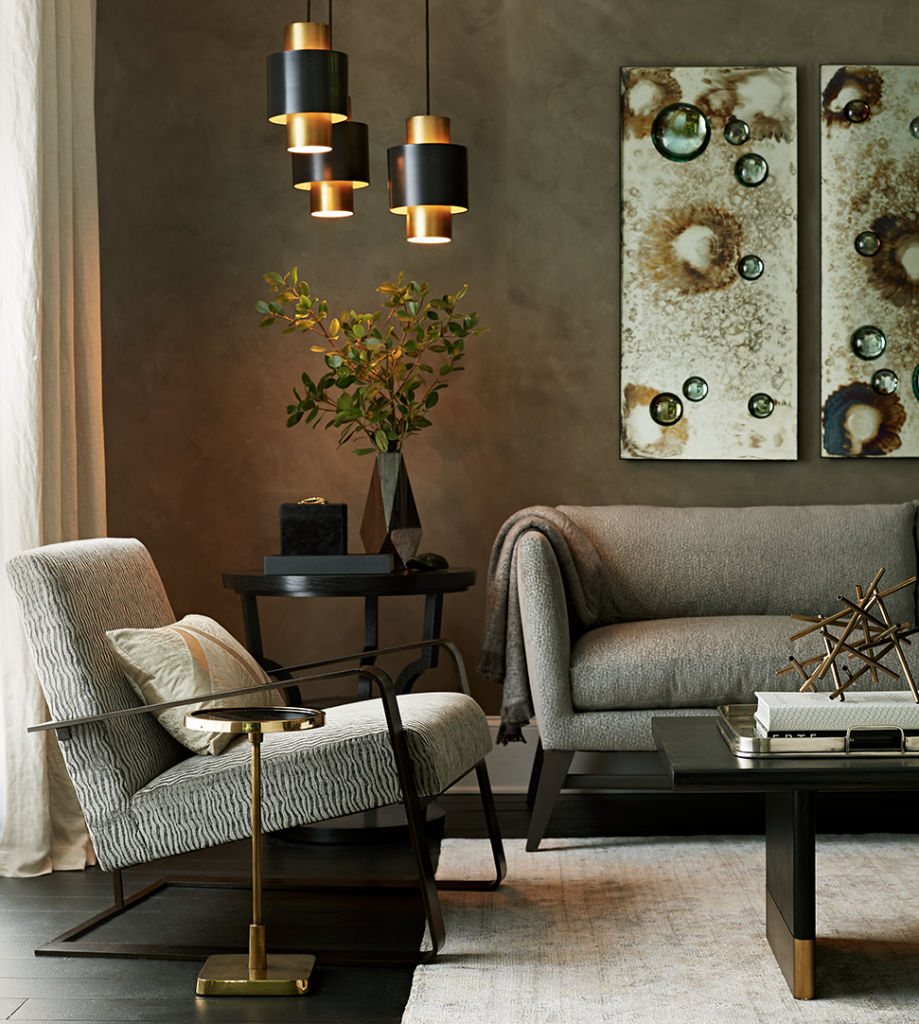 With 330+ new introductions, fall ushers in a new guard of inspired designs that relish in the details. Brilliant lighting sets the tone with fine furniture and accessories layering in to create a dynamic assortment that transcends one distinct style. From raw edges and etched glass to exposed wood grains, we've taken a thoughtful approach to designing a collection that masters form and function.
---
Scaled to Perfection
From table lamps to floor lamps and chandeliers to sconces, more options and finishes for Arteriors' stunning lighting designs will soon be available. From a grand entryway to a petite powder room, the styling possibilities are endless.
Whether a designer is working on a pied-à-terre in Manhattan or an expansive compound in the Hollywood Hills, we're offering more choices than ever.
Fine Furniture With Flair
Steeped in heritage, our new fine furniture pieces are infused with refined silhouettes, master craftsmanship and grand scale. Expert details like cast brass hardware, European hinges and multi-step finishes are a few of the thoughtful design elements that elevate the structural integrity of each design.
Exceptional hardwoods like American oak and walnut are enhanced by rich multi-step finishes that were developed exclusively for each piece.
Understated Color
We've applied a stroke of restraint when integrating color in our new designs. You won't see rich pigments but rather muted hues like lilac, jade and celadon that invoke a softer color statement that builds as you interact with each piece. From applying a reactive glaze on porcelain to infusing color in hand-blown glass, lamps are a natural canvas for experimentation.
Layered Surfaces
Furniture that plays well with others, these designs are akin to modernist architecture. Beautiful forms that can be configured together or left on their own.
Accessories
We're serving up a myriad of decorative trays, decanters, vessels and other objects of desire that bewitch the eye. Metal adornments, natural materials and complex finish techniques are some of the unique embellishments that elevate our accessory collection.
Worldly Details
Finishing touches are the ultimate form of self-expression. Pull from a myriad of decorative trays, decanters, vessels and other objects of desire that will complete any space.