"The premier trade show and hospitality conference for its industry" .
For Arteriors Contract, the annual exodus to Las Vegas for HD Expo is a must - giving our contract team the opportunity to instantly engage designers, specifiers, purchasers and properties on the hunt for contract design solutions.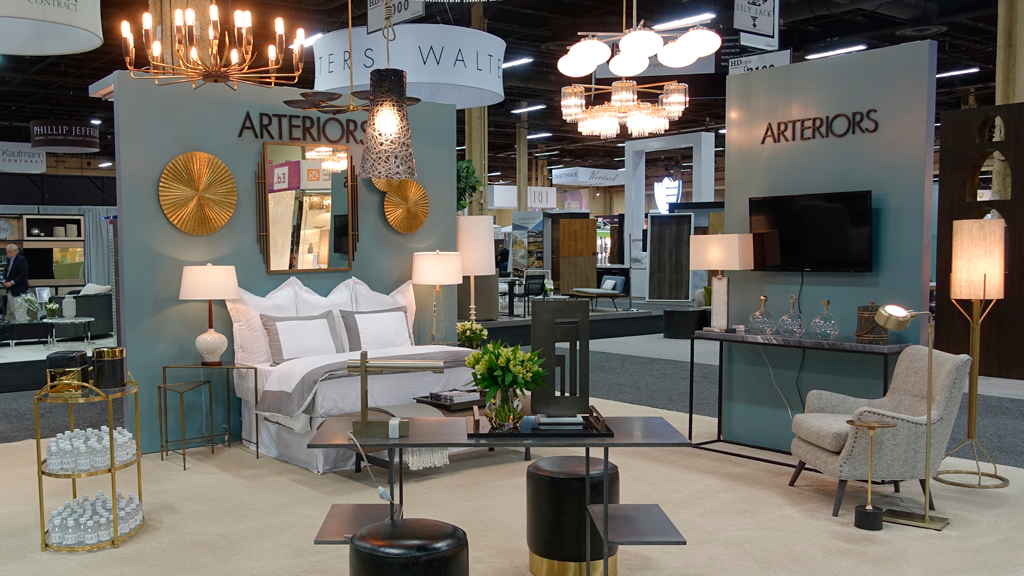 At the Arteriors Contract booth, guest room services predictably took center stage - inviting attendees to 'get a room!' with the help of Arteriors.
Within the booth itself, select contract-suitable designs from the Arteriors Spring 2017 and Jay Jeffers for Arteriors collections were on display, along with favorites and must-haves from previous releases.
The Ines Mirror combined with the Hopper Lamp and unique Elias Nesting Tables to create a striking, out-of-the-box guest room vignette (below).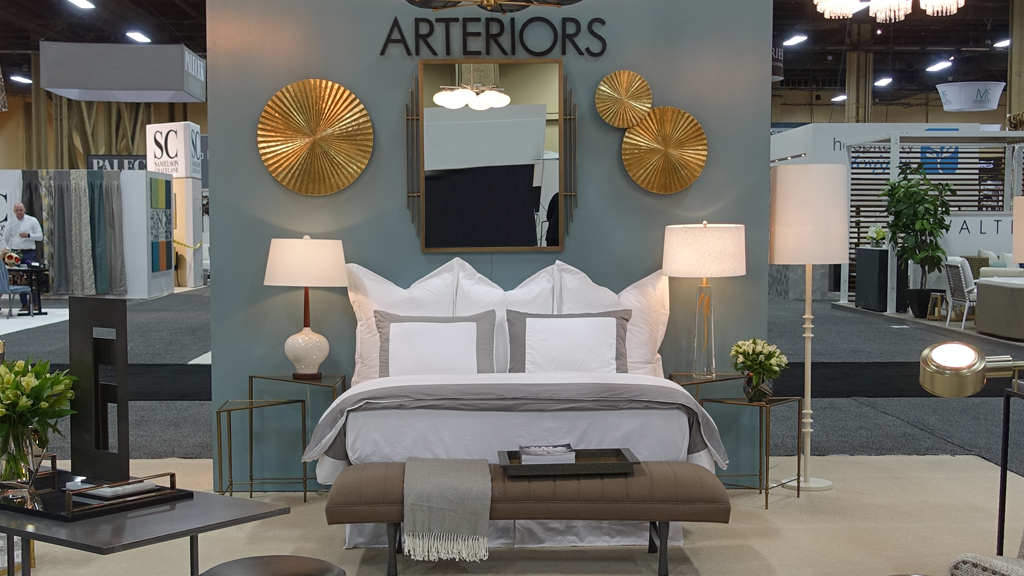 Attendees were also treated to a special presentation highlighting Arteriors Contract's services in action (below) - featuring stunning photos, testimonials and more from a who's who of clients and properties spanning the globe.
"Arteriors has a deep and extensive knowledge about lighting and understanding the needs of clients/projects for The Fairmont Hotel," says Wimberly Interiors' Ayten Nuhoglu on his firm's Fairmont Hotel project. "They delivered lighting with reliable quality and elegant materials."
RELATED: Contract Design Spotlight on The Fairmont Hotel
All of the designs showcased in the space were either contract-suitable as-is or require minor modification (for example, tempered glass on the Elias Nesting Tables).
Download the HD Expo handout now to learn more about the products featured in the booth or shop select designs below.