At the peak of his popularity in 1966, author Truman Capote of In Cold Blood fame, felt inspired to host a lavish party to celebrate all things high society.
This over-the-top celebration took place, where else, but the famed Plaza Hotel in New York City. Men were required to wear black ties and black masks; women urged to wear black or white dresses with white masks.
With its black-and-white theme, A-list guests and a total budget in excess of $16,000, the author's lavish soiree earned the monicker The Party of the Century.
[SLGF id=1643]
Earlier this month, to celebrate the 50th anniversary of the event, famed San Francisco-based interior designer Jay Jeffers partnered with Arteriors Los Angeles Showroom to pay tribute to Capote's party, as part of LCDQ Legends 2016.
Legends, the 'most anticipated design event in the United States', is a 3-day annual celebration of design in West Hollywood's famed La Cienaga Design Quarter - drawing thousands of design and architecture enthusiasts from all over the globe. Each year, Legends attendees are invited to the 60+ windows created by designers like Jay Jeffers.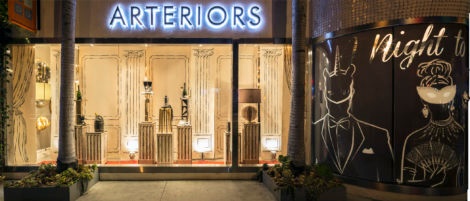 With this year's theme of "One of a Kind", Jay Jeffers, one of Arteriors' guest designers and the man behind Fall 2015's Arteriors by Jay Jeffers collection, knew a Party of the Century themed window would be all the rage at Legends.
Jeffers, a party and entertaining enthusiast in his own right, knew a Party of the Century themed window would be all the rage at Legends.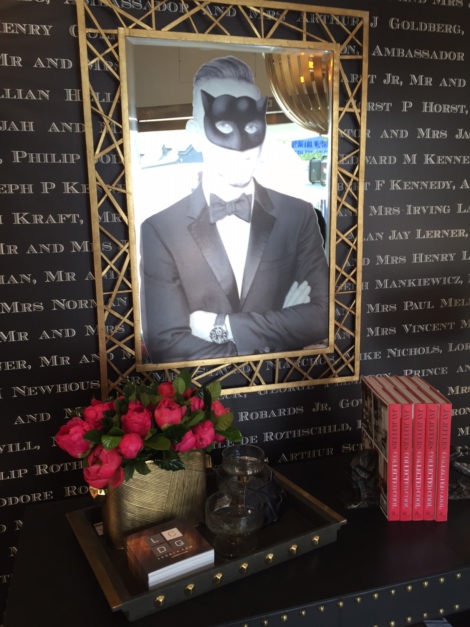 The SF-based designer enlisted the help of a few of his friends to help bring his vision to life, including: Willem Racké Studio (decorative finishes, hand-painted wall murals), Robert Allen Design & Beacon Hill Fabrics (tablecloth, wall panels and red carpet), Susan Lind Chastain (sewing and fabrication), Classic Party Rentals and ArtKraft Taxidermy.