Through symbiotic relationships with expert artisans from around the globe, Arteriors has cultivated an offering of one-of-a-kind designs that transcend trends. As seen in our latest collection, we explore naturals in uncharted ways—paying special attention to material, texture, scale and finish.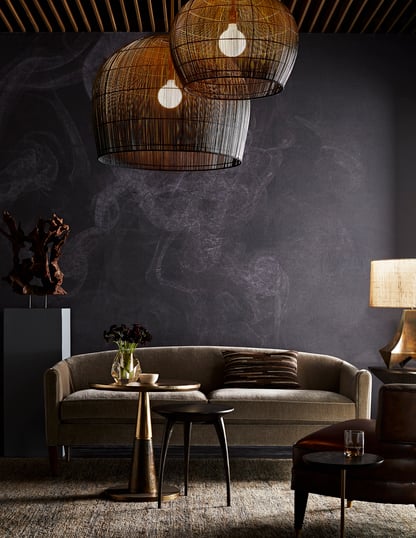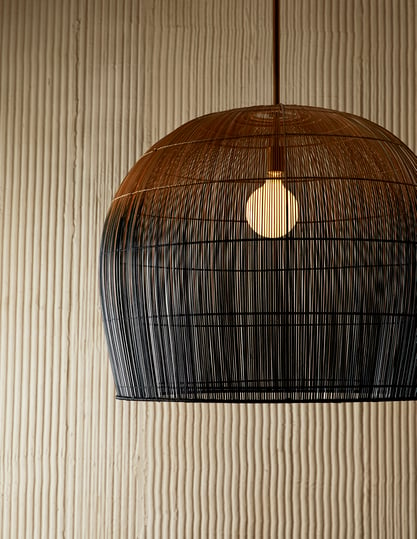 Raw materials married with contemporary flair illustrate a well-traveled life. From handwoven textures to hand-dyed materials, we experiment with nature's masterful elements to deliver designs that are equal parts raw and refined.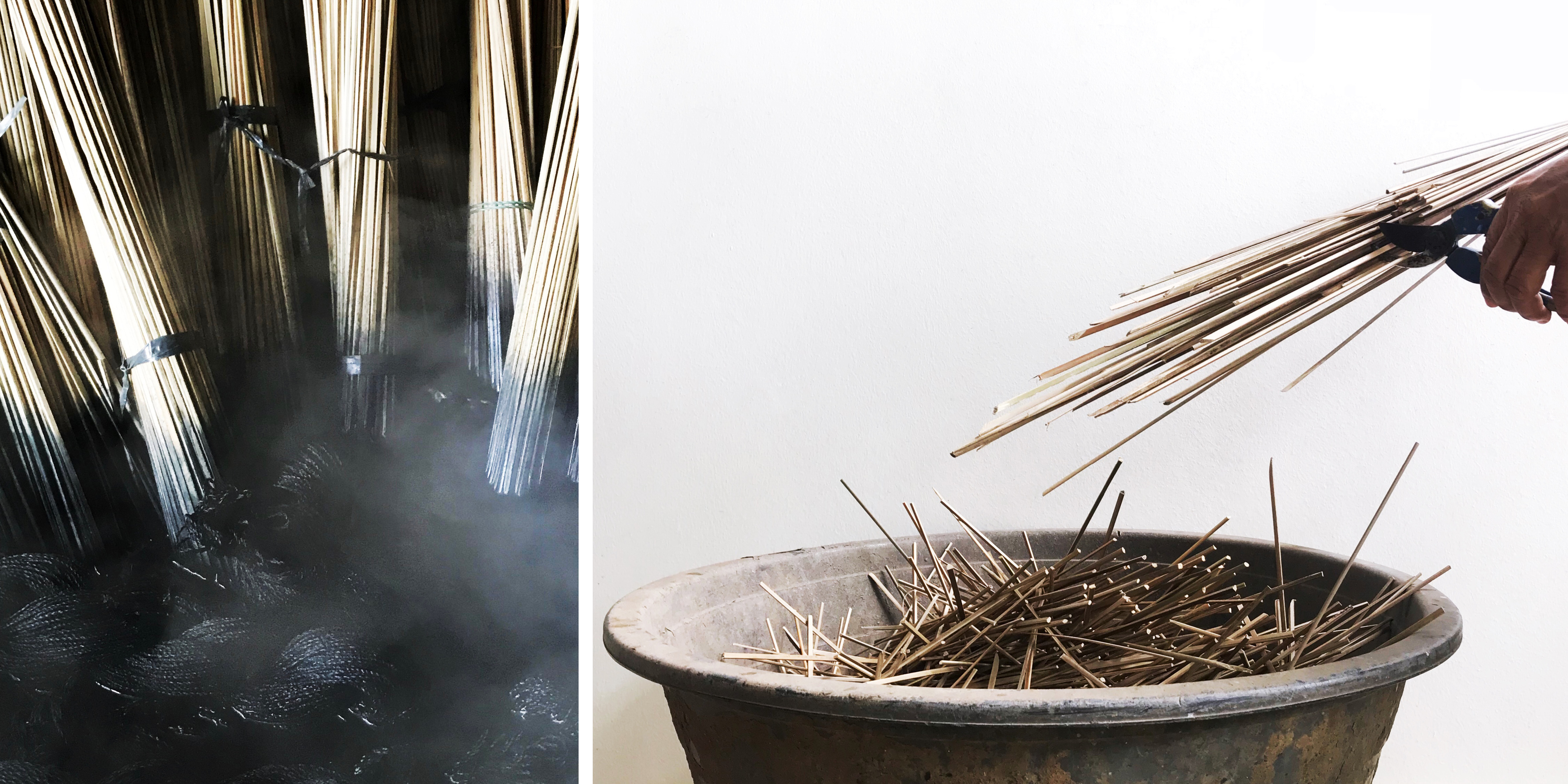 Illustrated above, our Swami pendants are constructed of hundreds of delicate buri sticks derived from a palm in the Asian tropics. The same long-established techniques practiced in the assembly of ancient fishing baskets are used in their design. The bell silhouette, antique brass accents and ombre finish translate old-world techniques into the modern age.
#ARTERIORSINSPIRED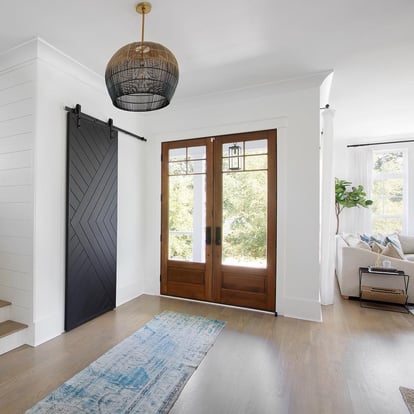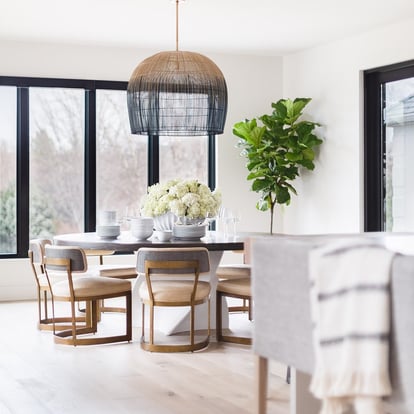 Design: @jlv_creative Design: @briannamichelledesign | 📸 @alyssarosenheck
Sophisticated on its own or striking in multiples, the Swami is a bold but tasteful entryway, kitchen or bedroom piece. Illuminating rays cut through the buri sticks and instantly set the mood.
SIMILAR NATURAL WONDERS