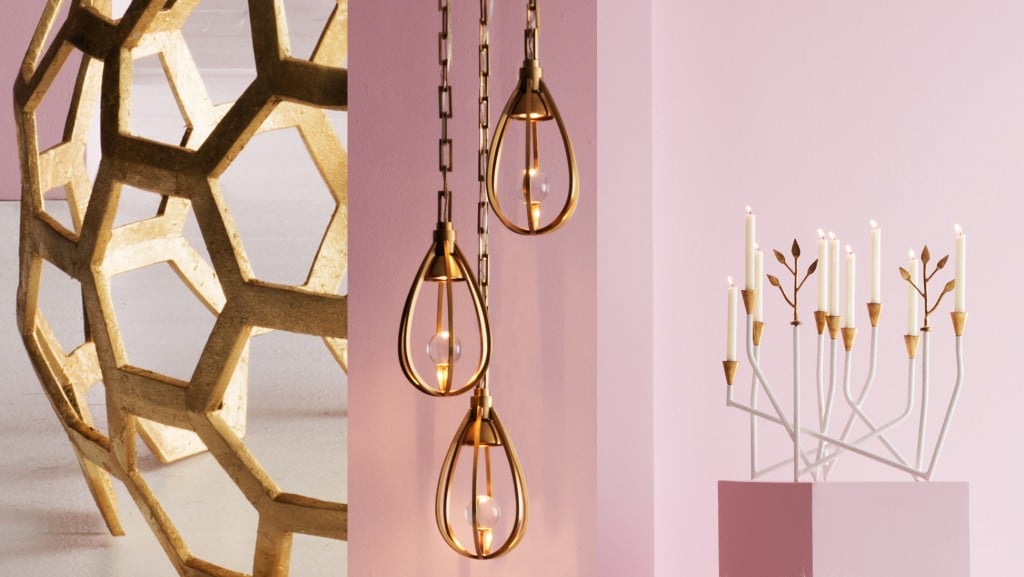 Who can resist a really good story?
Even in my native L.A. where stylish sets are always hunting the latest and greatest, the most consistent trend I see is a yearning to connect to something so truly, and so purely classic.
The Renaissance is on replay, but for reasons that relate directly to modern living. It's a desire to be part of a larger story, to be surrounded by things that vibrate history.
Recently, I finished a family room connected by French doors to a poolside patio where spiraling Baroque carved columns, gilt-tipped skirted tables and bone-inlay coffered boxes are the perfect compliment to a wall of minimal brass bracket shelving and casual upholstery.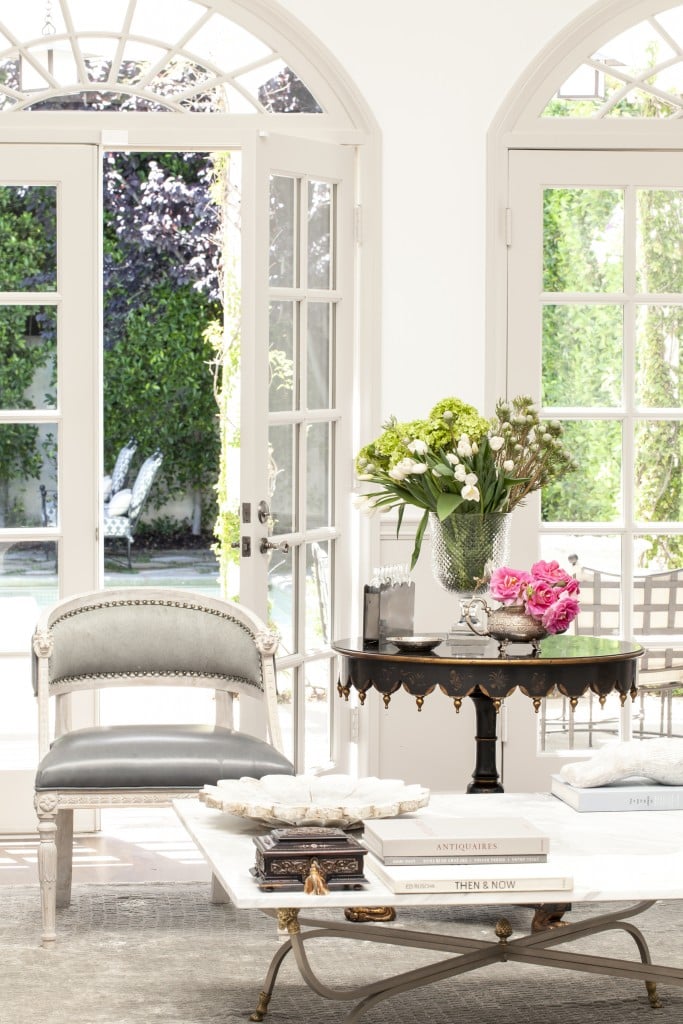 Intended for barefoot feet, the room feels lighter-than-air in pale finishes but doesn't wash away. Its collected treasures ground the room in palpable moments of discovery.
The Renaissance connection isn't always obvious. Smooth bronze sheens outnumber heavy gilt carvings and loose-weave linens take the place of heavy brocades.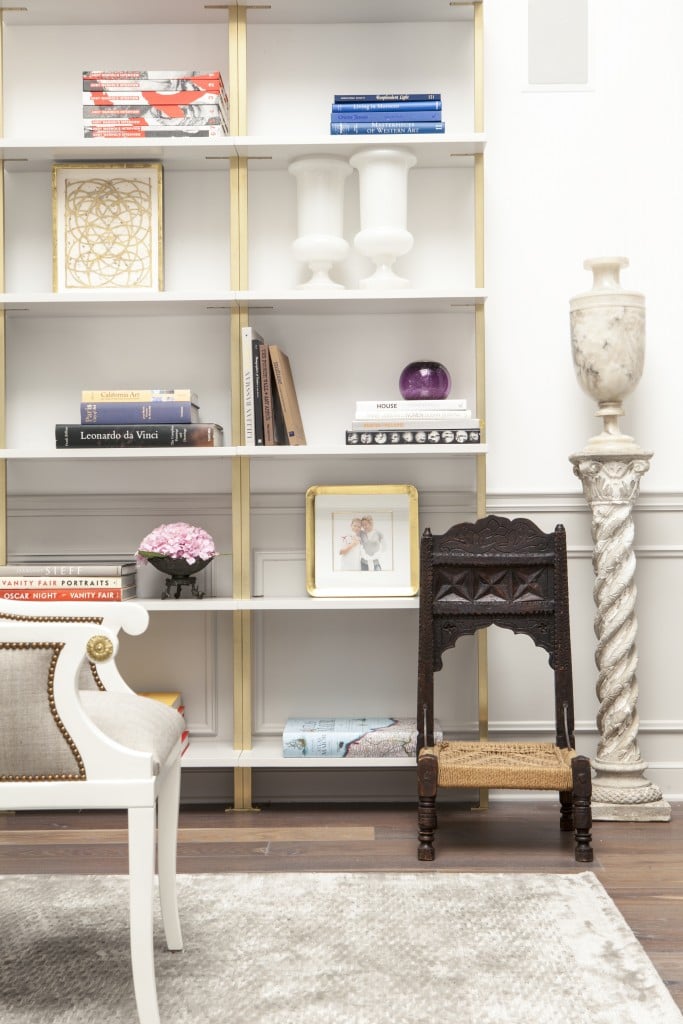 Finding a new perspective on the old has always been critical to good design, but so is imparting a sense of history to the new. Subtly done is best.
I like to look for avenues of crossover. In that poolside living room, you don't see the antiques first. The grandeur of carvings fade in whitewash finishes, while delicate brass finials on contemporary pieces play time forward.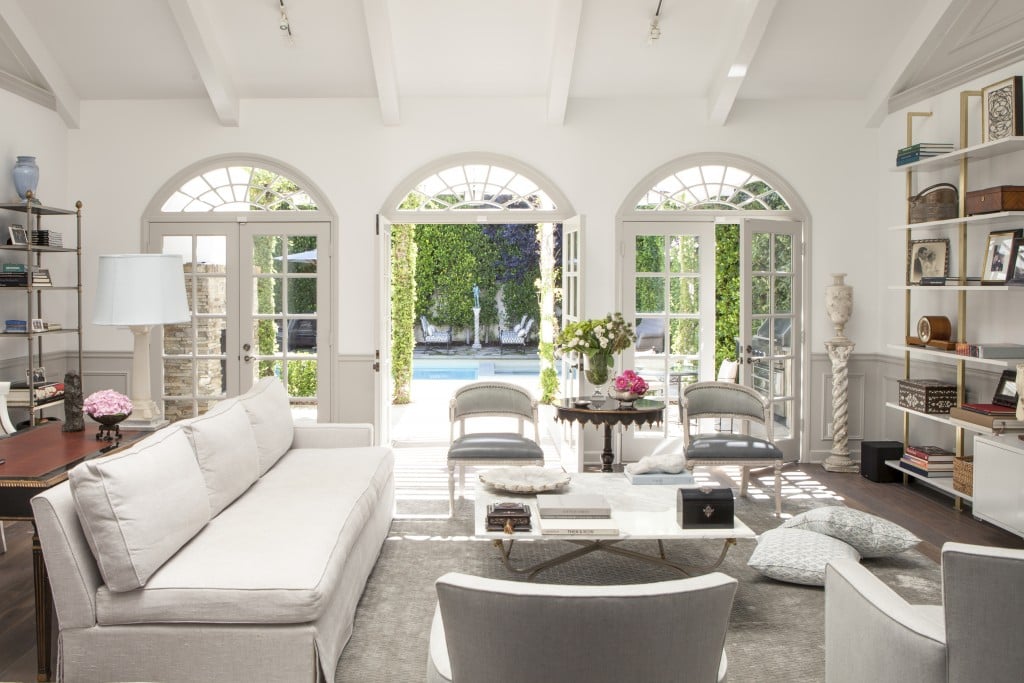 The goal is a push-and-pull of time and place that feels transporting, yet relevant to the here and now. In other words, a story so well told you never want it to end.
---
Windsor Smith, founder of Windsor Smith Home, Inc., is an innovative force in the design industry whose elegant interiors rethink our homes for modern day living.
Author of Homefront: Design for Modern Living (Rizzoli, 2015), and creator of beautifully layered rooms sought after by leaders in the entertainment and business worlds, she builds spaces that reflect their owner's unique personalities and demanding lifestyles.
Balancing classic and modern, she's known for vignettes that celebrate time-honored traditions while daring the style wildcards that make us stand up and notice. A questioner of conventions both inside the home and in the design profession at large, Windsor pioneered the inventive online luxury decorating service, Windsor Smith Room in a Box.
A favorite of design editors and bloggers for her thoughtful approach to rooms as well as her candor, Windsor was honored by Veranda magazine as one of the top 25 design influencers in their 25-year history. Her book, Homefront: Design for Modern Living, was named one of the 20 top design books of 2015 by Architectural Digest.
Outside of her made-to-order furnishings line, Windsor Smith Home Collection, Windsor has an array of licenses with leading home furnishing companies including Kravet, Century Furniture, Arteriors, Boyd Lighting, Mansour Modern, Soicher Marin and Jamie Beckwith Collection.