Windsor Smith is known as an innovative force in the design industry, rethinking conventions of home design to meet today's demanding lifestyles. A favorite of shelter editors and design bloggers alike, Windsor's clients include influential leaders in the entertainment and business worlds who appreciate her fresh approach to design.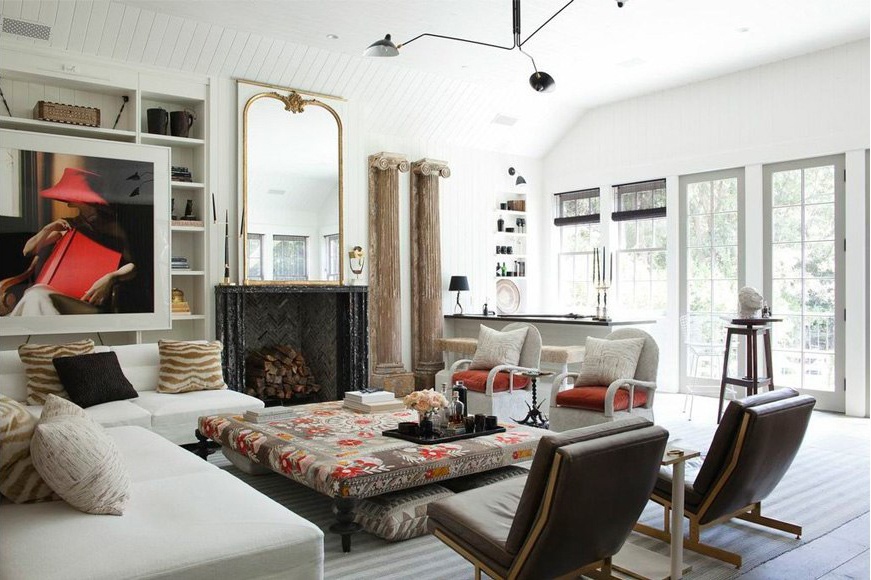 PHOTO: WINDSOR SMITH HOME
In her third collection for Arteriors, Windsor Smith envisions a bohemian wonderland set in the vast desert. The juxtaposition of endless sandy drifts and densely starlit skies drives the soul of this collection, informing a palette of sunset hues and glistening metals. Spherical forms, colored glass and handwoven leather intertwine seamlessly, revealing the hand of the artist in each inspired design. In her latest endeavor, Windsor reminds us that good design is meant to be daring, encouraging discovery at every turn.

"WE'VE ADDED TEXTURES AND HUES ONLY FOUND IN THE PLAYA DUNES— FROM THE GRAY-BLUE GLOW OF THE SKY AT SUNRISE TO THE DEEP UMBERS OF THE SETTING

DESERT

SUN."
—

WINDSOR SMITH
During the concept phase, Windsor drew inspiration from Burning Man, the experiential art festival set deep in the Nevada desert. Widely revered as an annual rebirth for artists and wanderers alike, Burning Man embodies the spirit of creativity that is a driving force in Windsor's designs.

"MY GOAL WAS TO CREATE A COLLECTION WHERE MUSIC, CREATIVITY, POETRY, MOVEMENT AND LIFESTYLE CONVERGE."
—

WINDSOR SMITH


Explore our complete Guest Designer collections