Design always distinguishes itself in the details. What I love about social media is the chance to vicariously stumble upon their discovery. I love a pretty picture like anyone else but, like candy, my attention for them dissolves quickly. The more experiential bloggers, pinners and instagrammers on the other hand…the ones whose unique eyes so adeptly hone in on the colors, textures and silhouettes that stand apart from everyday life…now that's my everlasting gobstopper!
Here's a list of my favorite social media accounts and blogs to follow. Many are active on pinterest and Instagram, my two favorite sources of design inspiration. What they all have in common is a stunning ability to take me out of my element, and feel what they see. Not one pretty picture at a time, but in a broad-sweeping panorama that captures design's essential role in their lives.
Wes Gordon
There's a downtown romantic vibe to everything Wes Gordon touches that feels so modern and relevant, yet timeless. This is the couture designer who surprised Fashion Week by ditching the runway to launch his Autumn/Winter 2016 collection as a series of 15-second Instagram videos showing two models bound their way through the city in his clothes.
Whether his focus is the flutter of a ruffle on a subway platform, or how the lines of contrasting stitches emerge as architecture on a streetscape, his beautiful imagery finds that liminal place between design's dreamy aspirations and gritty real life. Splice in a few beautifully lit interiors and landscape vignettes to enhance the mood as he often does, and I'm all in!
https://www.instagram.com/p/BK4djhKjZq0/
This is Glamorous
I've been a big fan of their blog for years now, which is my go-to source for armchair travel. They've mastered the art of collage, juxtaposing snippets of architecture, interiors, fashion and more to virtually transport me from morning room service in Biarritz to the most exquisite of casual corner cafés in Riga.
Every detail feels so very personally observed and, what I love most, filled with joy. Their Pinterest boards and Instagram posts are equally inspiring.
https://www.instagram.com/p/BLHN2PMDIsX/
the_interior _ collective
I can't recall how I stumbled upon this Australian design firm's feed, but it's had me hooked for some time now. We share some of the same obsessions ranging from our passions for rare slabs of marble to haute hardware, millwork details, the perfect shade of white and happy pinks.
Did I mention they also make the loveliest faux-marble iPhone cases? In shades of white and pink, of course...
https://www.instagram.com/p/BKBVfOeDMRm/
The Gifts of Life
From architecture to art to graphics, interiors and nature, theirs is an inspiring medley of images that explore small topics in great visual depth. I especially love their color and travel boards on Pinterest. Whether the theme is Fashion/Beach Days, global markets or interior lighting, their imagery exudes the spirited mood of a new design crush.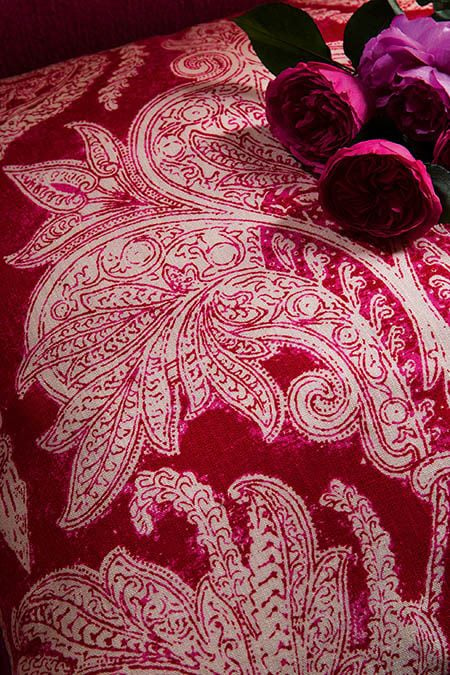 ---
Windsor Smith, founder of Windsor Smith Home, Inc., is an innovative force in the design industry whose elegant interiors rethink our homes for modern day living.
Author of Homefront: Design for Modern Living (Rizzoli, 2015), and creator of beautifully layered rooms sought after by leaders in the entertainment and business worlds, she builds spaces that reflect their owner's unique personalities and demanding lifestyles.
Balancing classic and modern, she's known for vignettes that celebrate time-honored traditions while daring the style wildcards that make us stand up and notice. A questioner of conventions both inside the home and in the design profession at large, Windsor pioneered the inventive online luxury decorating service, Windsor Smith Room in a Box.
A favorite of design editors and bloggers for her thoughtful approach to rooms as well as her candor, Windsor was honored by Veranda magazine as one of the top 25 design influencers in their 25-year history. Her book, Homefront: Design for Modern Living, was named one of the 20 top design books of 2015 by Architectural Digest.
Outside of her made-to-order furnishings line, Windsor Smith Home Collection, Windsor has an array of licenses with leading home furnishing companies including Kravet, Century Furniture, Arteriors, Boyd Lighting, Mansour Modern, Soicher Marin and Jamie Beckwith Collection.